Such a tempting announcement from Lilymu. With an unrestricted approach in the kitchen, Lilymu's Executive Chef, Brendan Fong (ex Mr Wong), has just unveiled Lilymu's iteration of an exclusive & tempting truffle menu, available to diners for the month of June.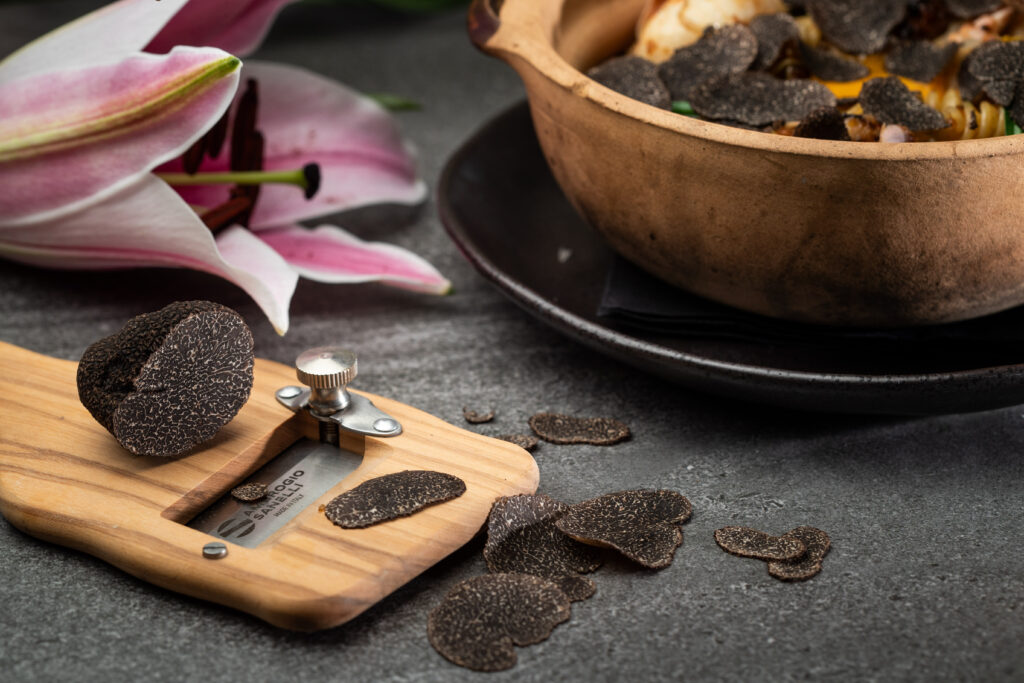 Tempting Truffle
With winter comes a slew of seasonal ingredients, and in latter years, truffle seems to carry a full bodied flavour that causes a flurry of excitement for both chefs and consumers across Sydney. It's not just a case of creating a great dish and adding a few shavings of the exotic field mushroom on top, Fong goes to great lengths to bring out unique tasting notes and make the seasonal menu worth your while.
"I didn't want to use truffles for the sake of truffles, so instead of adding them to existing dishes on the Lilymu menu I decided to create four really special dishes that hero this delicate and powerful ingredient, resulting in a really unique and delicious food journey." says Lilymu Executive Chef, Brendan Fong.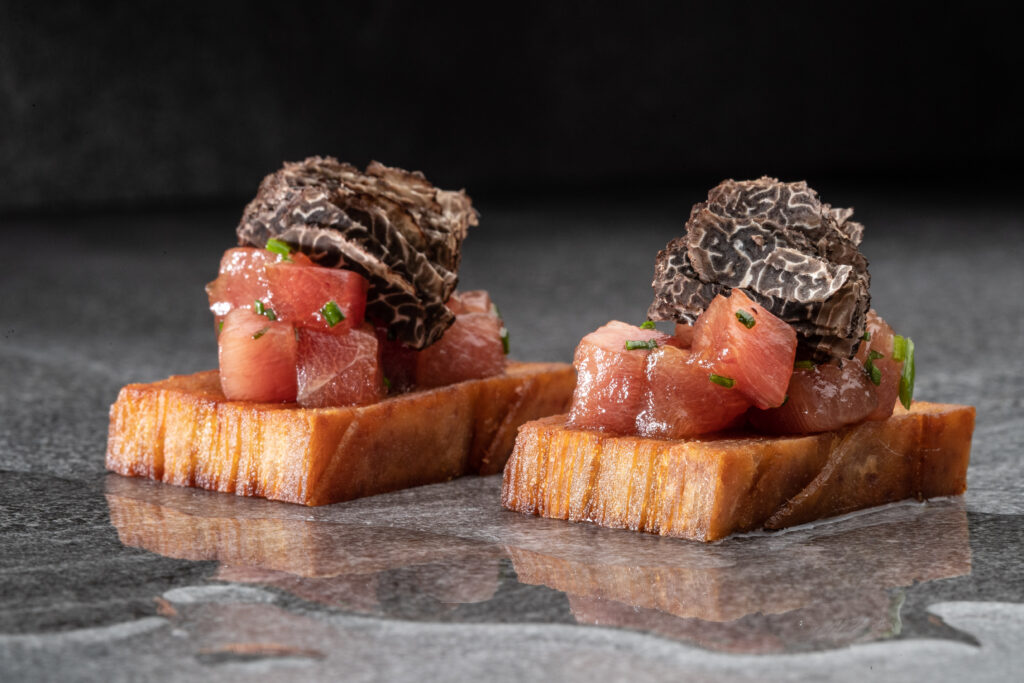 Brendan has created the perfect "bite" to start, consisting of freshly diced Yellowfin tuna, marinated in ginger oil, organic soy, rice wine vinegar, and garnished with fresh chives. Placed on top of the crispy thousand layer taro the tuna is finished with julienne black truffle – a bold combination of flavour and texture.
The star of the show, the wok fried fusilli, is served with housemade XO sauce and tossed with fresh leek and crisp bean sprouts, finished with a silky egg yolk and lashings of truffle. The elevated tempting truffled fried rice is filled with braised shiitake, soaked in oyster sauce, tossed together with white garlic chives, egg, edamame, and butter from the wok for extra richness and shine, all before being generously topped with delicious tempting truffle.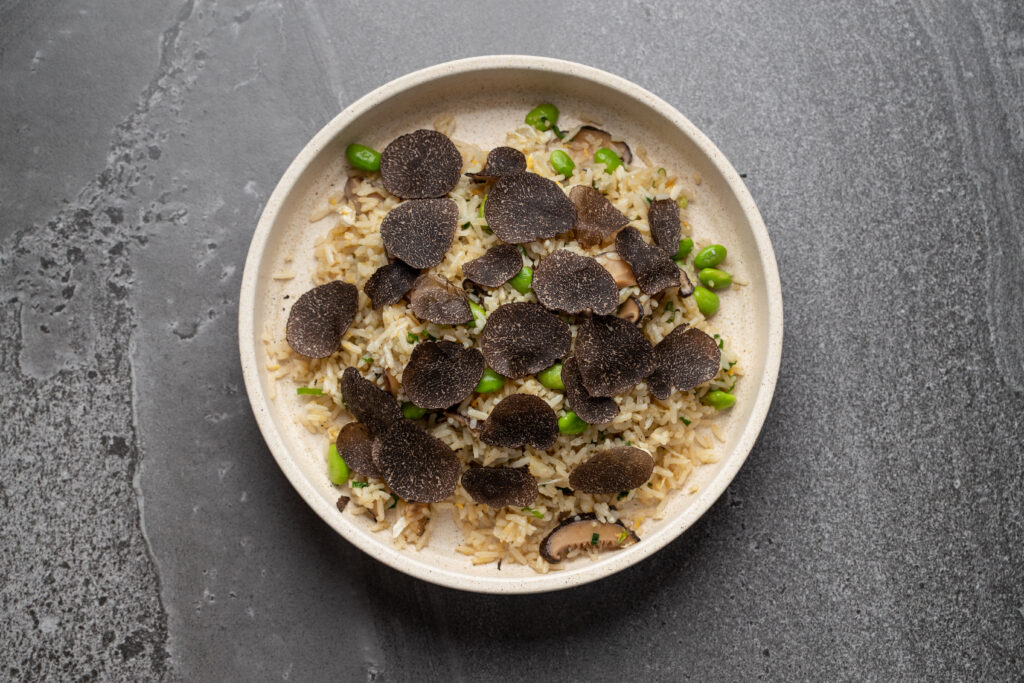 Diners will however want to save room for dessert, with one of the most delectable dishes on offer being the ice cream monaka (monaka meaning 'shell' in Japanese). The perfect balance of sweet and savoury, this golden brown rice flour pocket is filled with mascarpone, vanilla parfait, and the hero ingredient black truffle creme diplomat.
A team dedicated to flavour experimentation, Lilymu are renowned for plating up unexpected Asian fusions with complexities of chilli – this truffle menu proves to be no less of a success.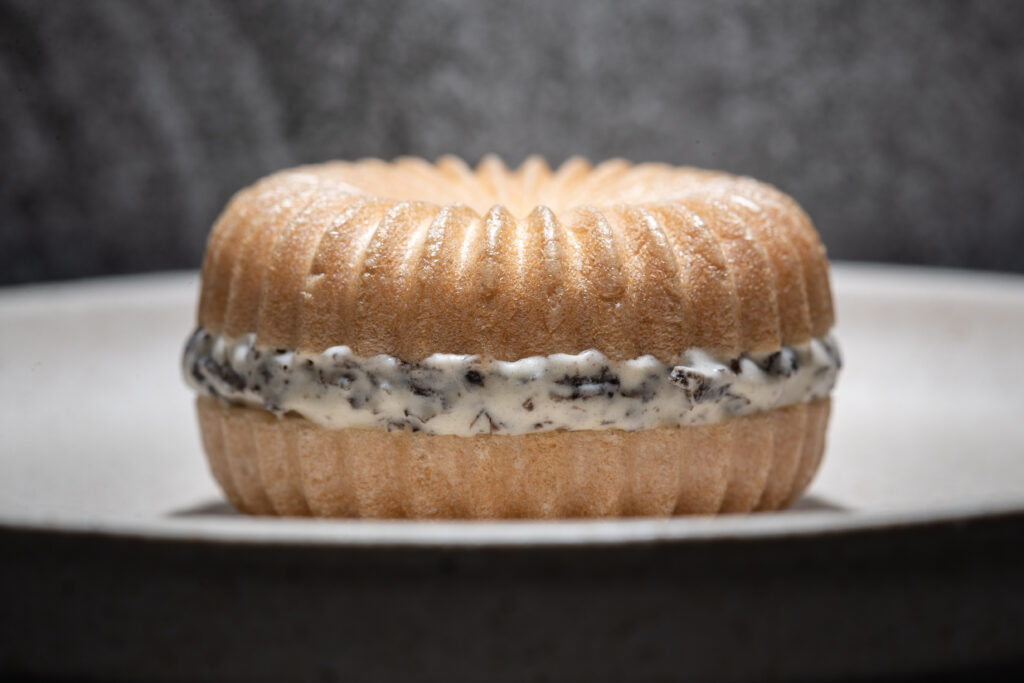 If you're yet to frequent the new Parramatta Square dining precinct, Lilymu's space is both sophisticated and confident; a clever mix of concrete, dark timber, and bronze that creates a warm and welcoming dining experience.
Adding a touch of indulgence to the already polished and impeccable Lilymu repertoire, the truffle menu is available from June 4 – June 30. Head to www.lilymu.com to learn more and make your booking today.
LILYMU DOES TRUFFLE MENU
Yellowfin tuna, thousand layered taro, organic soy, black truffle $22 each
Wok fried fusilli, scampi, XO, egg yolk, black truffle $62
Braised shiitake, white garlic chive and black truffle fried rice $48
Black truffle ice cream monaka $21 each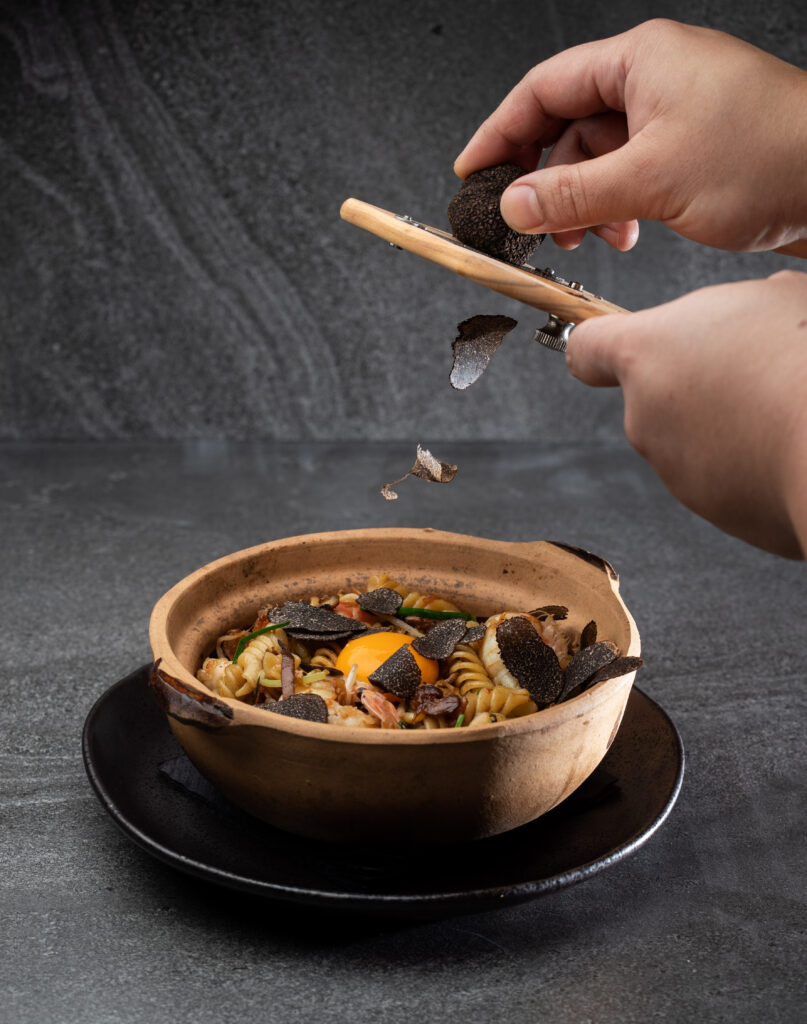 Edited by Arrnott Olssen