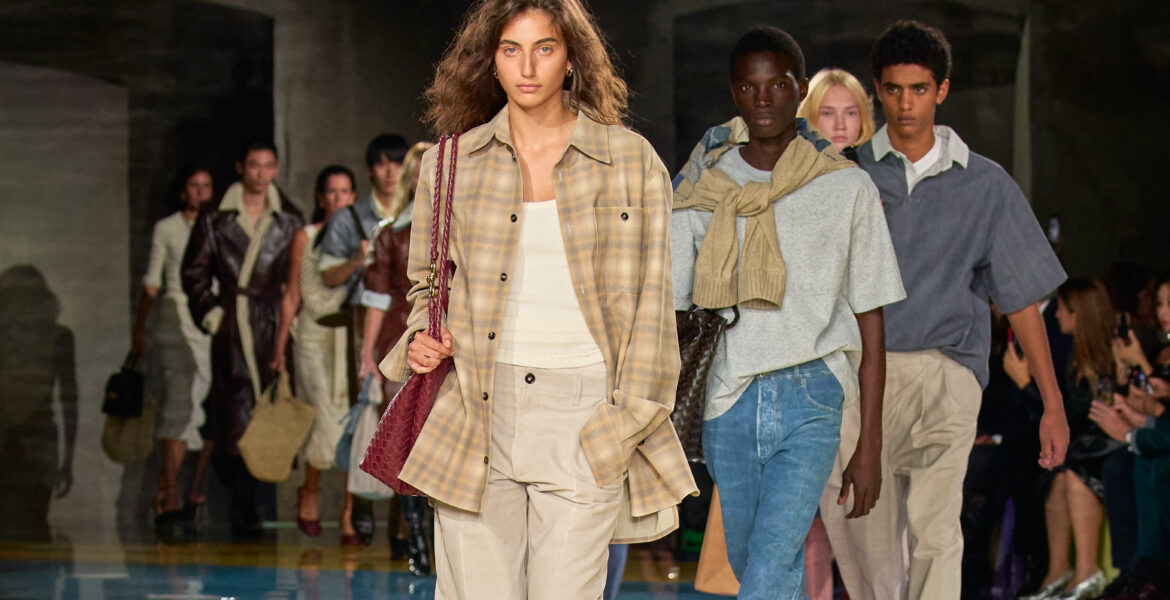 Bottega Veneta Summer 2023 show is An Intoxicating Contrast in Characters, filled with lust after pieces that will live on in your wardrobe.
"The world in a small room: the premise is simple–the collection is about a contrast of characters on the go, invited to travel through Gaetano Pesce's landscape. Here, two distinct worlds are juxtaposed, while our journey of craft in motion and quiet power continues." Matthieu Blazy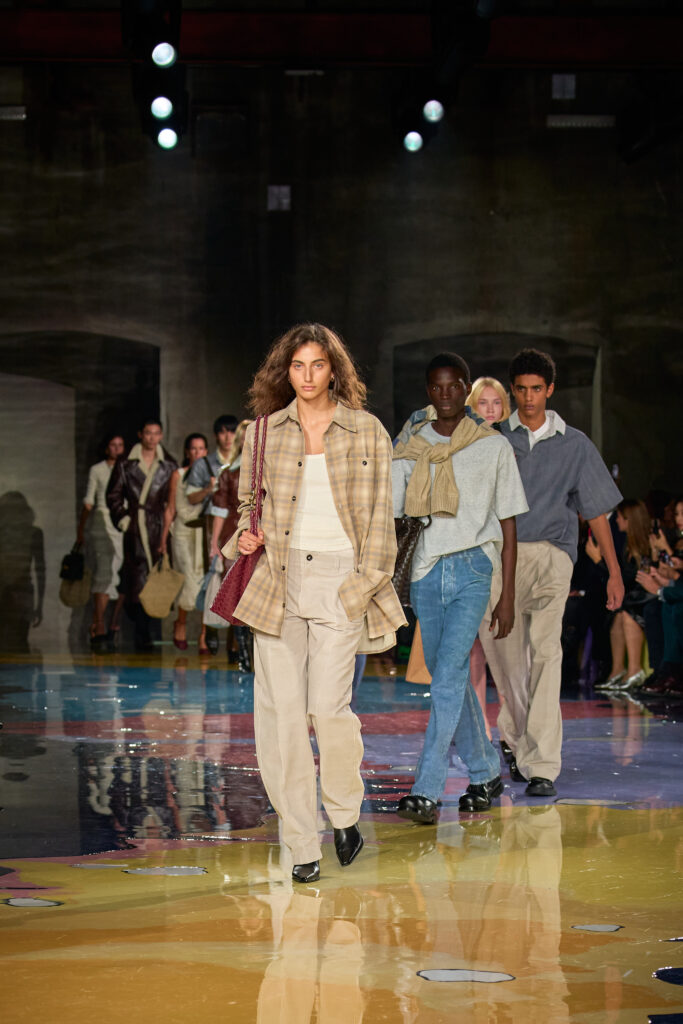 Against Gaetano Pesce's backdrop and building on the foundation collection of his debut season, creative director Matthieu Blazy continues to steer a definitive course through craft with his distinct, cross-generational cast. Stories of clothing and character are explored by maker and wearer, an exchange that involves a sense of motion and emotion. The result is in the balance of something felt rather than just seen, in the quiet power of a more private pleasure.
Here, elegance meets utility; there is an infiltration of the everyday with meaningful materials and techniques, things that could only be realised through the traditional craft of the artisans in the Italian ateliers. Simultaneously pragmatic and playful, subtly shifted archetypal garments are worn with ease by a cast of characters, bringing a sense of subversion to tradition, and of perversion to discretion, with movement, agency, sensuality and life: where have they come from and where are they going to? The cast continues to be on the move, and this season is more well-travelled than ever.
"This space is a tribute to diversity. It is about the human being; we are all different. People who say wea re all the same–fuck them! We are all different and this is our defining quality–otherwise, we are just a copy. We are all originals and this is one of the themes of my design." Gaetano Pesce
Here's our Picks from the collection …
For the full show head to BottegaVeneta.com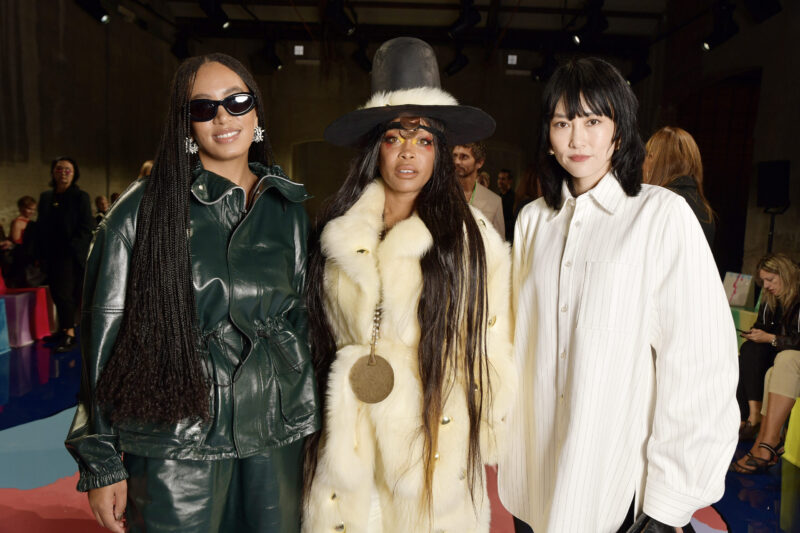 Edited by Arrnott Olssen