TEDx Sydney 2022 exciting Line-Up, they have looked right across Australia to find the leaders, innovators and thinkers who can offer new solutions to the ancient problem of how to live better. How to work better. How to tell better stories. How to care, laugh and survive better.

These are people that inspired us — reveal something new about the way we're living today and the type of future we can create. From business to science, culture and tech our 2022 speakers come from a diverse set of backgrounds but what they all share is an insight in how to build a better future for all.
TEDxSydney is back in person for the first time in three years! Join us on Friday 5 August 2022.
FINAL SPEAKER LINEUP:
ESME LOUISE JAMES – Academic
Esmé Louise James is a PhD candidate at the University of Melbourne in the faculty of English and Theatre Studies, where her thesis investigates the emerging genre of the pornographic novel in the eighteenth-century. She is best known for her irreverent lecture series on TikTok, Kinky History, which boasts a following of over 2 million people from around the world.
JO LACKENBY – Engineer
Dr Joanne Lackenby (Jo) has been participating in nuclear conferences for over a decade. What has she learnt? A lot of nerdy, techy stuff. Peaceful nuclear technologies can be complex. But she has also discovered that the possibilities associated with these nuclear technologies absolutely blow her mind!
SANDERSAN ONIE – Researcher
Dr. Sandersan (Sandy) Onie is a researcher at the Black Dog Institute in Australia and Founder of Emotional Health for All in Indonesia – one of the first research based mental health and suicide prevention foundations in the country. He combines his experience of depression with suicidal thoughts and extensive research expertise to lead global projects in mental health and suicide prevention.
MICHAEL THEO – Actor
Michael Theo, otherwise known as 'Mr A+' instantly captured the hearts & minds of audiences across the globe on Netflix's 'Love On The Spectrum' with his dapper style, unintentionally hilarious one-liners, and warm personality.
SERWAH ATTAFUAH – Artist
Serwah Attafuah is a multidisciplinary artist and musician based on Dharug land/West Sydney, Australia. She creates surreal cyber dreamscapes and heavenly wastelands, populated by afro-futuristic abstractions of self with strong ancestral and contemporary themes.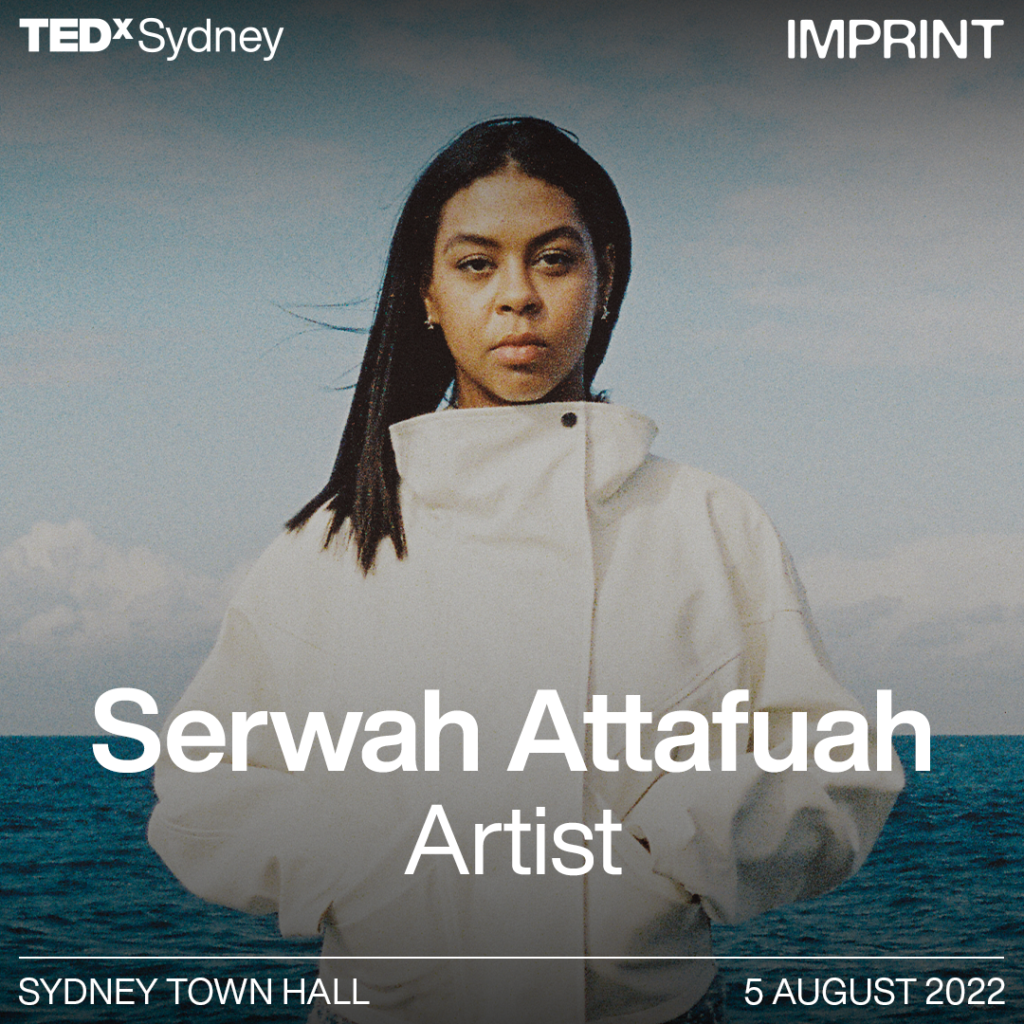 MIKE HEWSON – Artist
Mike Hewson is a visual artist with a background in structural engineering and heavy-civil construction. His award-winning projects pioneer new ways to merge conceptual art projects into the public realm.
SAUL GRIFFITH – Engineer
Saul is an inventor, author, and founder of multiple companies and non-profits. He has led projects for agencies including NASA, DARPA, National Science Foundation and more. We're excited to hear Saul's second TEDxSydney talk.
SHARANJIT PADDAM – Actuary
Sharanjit is an actuary with nearly 30 years' experience in actuarial consulting in the UK and Australia who uses his risk management, financial modelling and communication skills to help banks, insurers and investors to understand what climate change means for them and how to prepare for the uncertain future.
EMMA BACON – Activist
Emma Bacon is a passionate organiser, campaigner and activist. Emma has worked across movements for social and environmental justice for over 10 years and is the founder of Sweltering Cities, a new organisation that works directly with communities in our hottest suburbs to campaign and advocate for more liveable, equitable and sustainable cities.
ANDREW QUILTY – Photojournalist
Andrew Quilty is a photojournalist who was one of only a handful of journalists present in Kabul during the Taliban's takeover of Afghanistan in August 2021. From his photographic work in Afghanistan, he has collected accolades including a World Press Photo award, a Polk award and several Walkley awards.
ZELA MARGOSSIAN – Performer
Born in Beirut, of Armenian heritage, Zela a Sydney-based pianist, composer and ARIA nominated musician who fuses the rhythms and harmonies of jazz and the discipline of classical with the beautiful melodies of Armenian and Middle Eastern folk music.
CHRIS ABRAHAMS – Performer
Chris Abrahams is best known as the piano player with the long form trio, the Necks, a band that has built up quite a following both in Australia and internationally over the last thirty years.
ELSY WAMEYO – Performer
Elsy Wameyo was born in Nairobi, Kenya and her latest musical offerings, 'Nilotic', proudly explores the strength of her self-identity. Hailing from the Nilotic tribes of Kenya, Elsy's music embraces this cultural heritage alongside her Christian beliefs and experiences whilst growing up in Adelaide, Australia.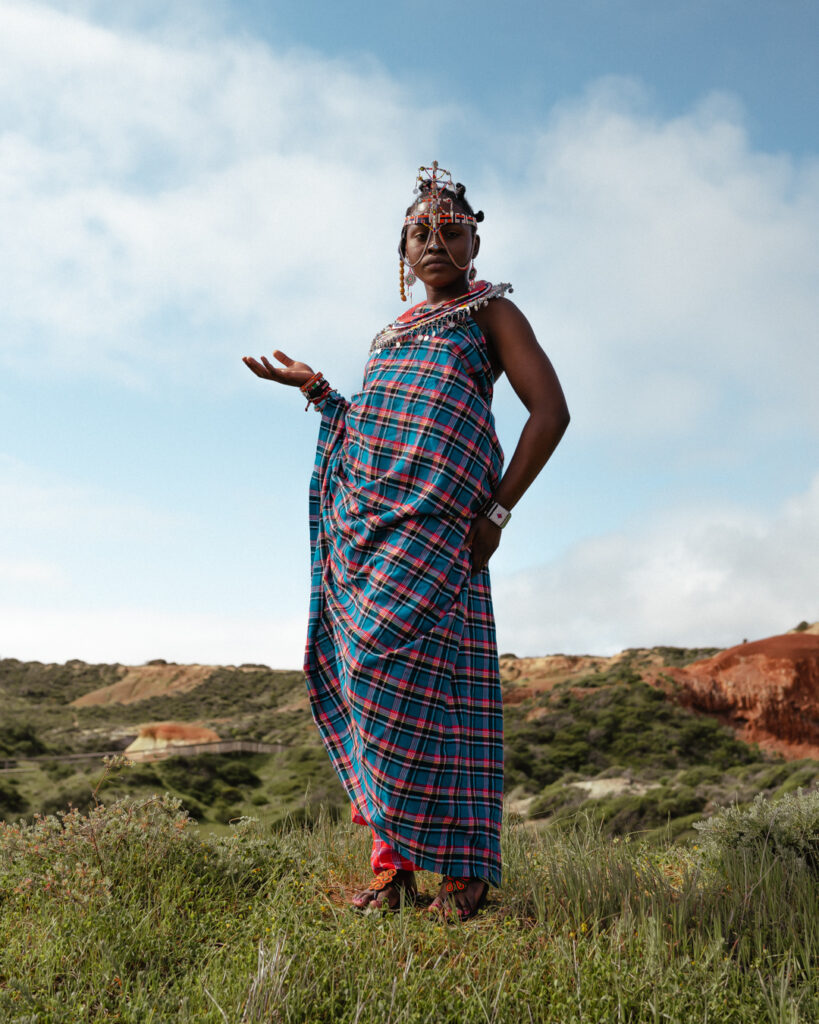 DAMON GAMEAU – Activist
THAT SUGAR FILM was Damon's first feature length film as a director and won Best Documentary at the Australian AACTA awards and became the highest grossing Australian documentary of all time at the cinema. THAT SUGAR BOOK is his first published book and was published in 9 languages.
NICKY SPARSHOTT – CEO
Nicky Sparshott is the CEO of Unilever Australia & New Zealand and Global CEO of luxury retailer, T2 Tea. She has over 25 years of experience in developing and building brands, growing businesses, and transforming infrastructure and culture.
MARLIKKA PERDRISAT – Producer
Marlikka Perdrisat works across academia, film, and law to spread awareness of First Law, the guiding principles that First Peoples generated over aeons to govern the diverse bioregions within the land mass currently known as Australia.
ANTOINETTE LATTOUF – Journalist
Antoinette Lattouf is a media personality, diversity advocate, author, mum of two girls and terrible at reverse parking. The multi-award winning journalist is the co-founder of Media Diversity Australia — a not for profit organisation working towards increasing cultural and linguistic diversity in the media.
DAVID GARRETT – Scientist
Associate Professor David J. Garrett is an internationally regarded research scientist invested in developing high performance electrodes for use inside the body. He is CEO of Carbon Cybernetics, holds an Australian Research Council Future Fellowship award and leads a research group at RMIT University. David has ten years of innovation in medical device technology, particularly in novel materials for neural interface applications.
JAZZ MONEY – Poet
Jazz Money is a poet and artist of Wiradjuri heritage, a fresh-water woman currently based on sovereign Gadigal land. Her practice is centred around the written word while producing works that encompass installation, digital, film and print. Jazz's writing has been widely performed and published nationally and internationally.
JIOJI RAVULO – Academic
Professor Jioji Ravulo is the Professor and Chair of Social Work and Policy Studies in the Sydney School of Education and Social Work at The University of Sydney. His research, writing and areas of interest include mental health and wellbeing, alcohol and other drugs, youth development, marginality and decoloniality.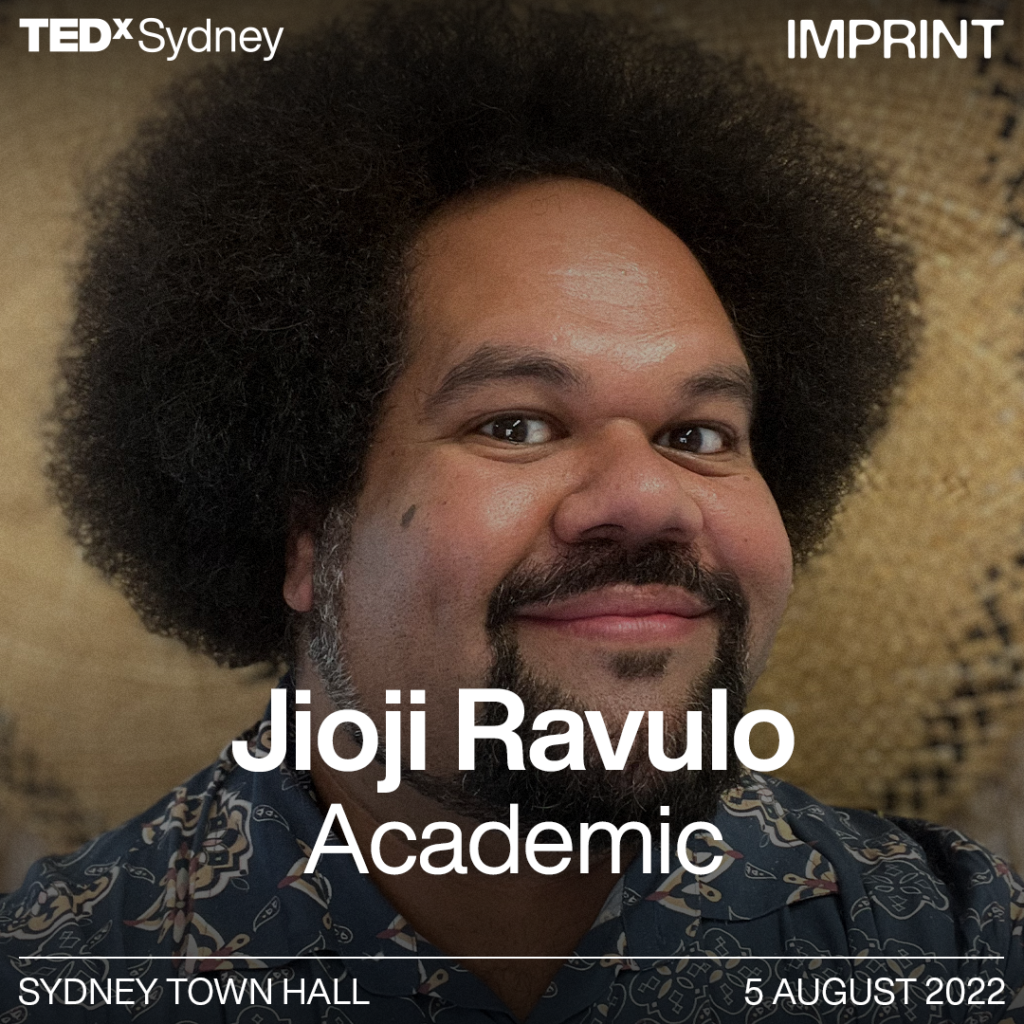 VINCENT YEOW LIM – Chef
Vincent Yeow Lim a.k.a. DIMSIMLIM is a restaurant owner and one of Australia's most popular online content creators on TikTok, Instagram & YouTube. He is on a journey to showcase the true art of wok style cooking to the western world.
TEDxSydney Main Event will be held on Friday 5 August 2022 at Sydney Town Hall. Register Now
by Arrnott Olssen