I got an invite recently to cross the bridge and check out a brand-new brewery space on the Northern beaches, well it was A Breath of Freshwater Brewery on the North Side. It's an absolutely beautiful space that takes your idea of what a brewery should look like and turns it on its head, with a well thought out and curated menu serving up delicious delights and a bar offering up more than just beer for those who might want a little wine or bubbles.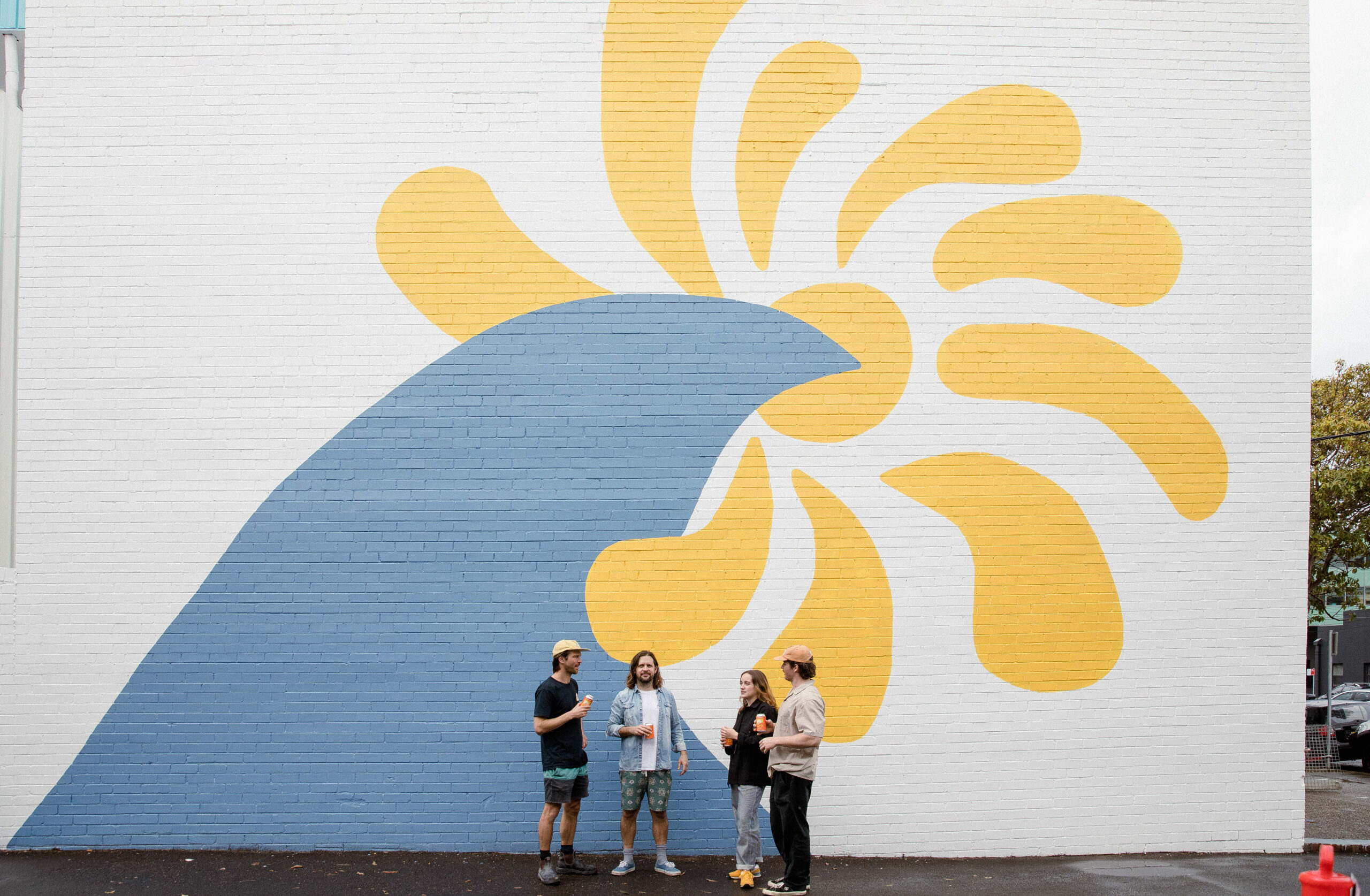 Founded by a group of industry mates, Brett Phillips (Head Brewer), Tom Bruce, Jonny
Bucknall, Chloe Morgan-Webster and Marv Slocombe, Freshie Brewing are a
community brewery with a focus on lagers and crisp easy drinking beers. Life is
uncomplicated in Freshwater and their beers reflect that. 'They're not craft, they're
chill.'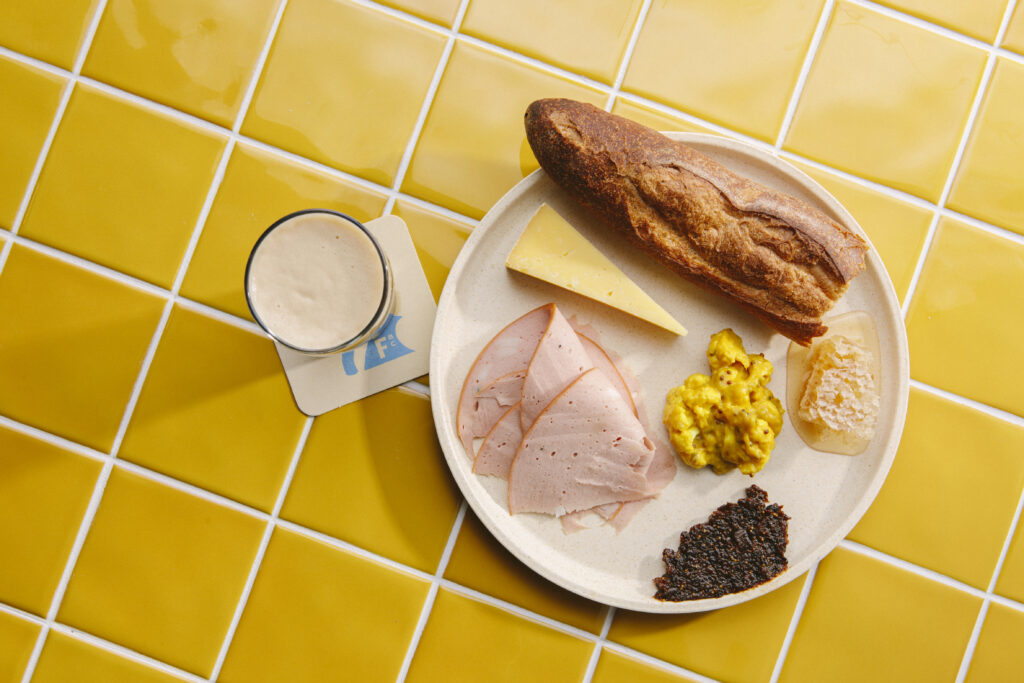 The same ethos has informed their food and the space. The 120-capacity open plan ground floor space features a horseshoe shaped bar with 14 taps, seating throughout and a kitchen with a 10 hectolitre, three vessel system at the rear, and plenty of car parking space on the second level.
Freshwater Brewing is the first brewery in Brookvale with a state-of-the-art in-house
kitchen offering a full restaurant menu. All dishes are curated by Michelin trained
Executive Chef, Daniel Wilson (ex-Dandy, London) using fresh ingredients which are
seasonal and locally sourced. The style of food is 'relaxed backyard meets beachside
bliss'. The menu is paired beautifully with the pouring and a wide selection of
independent wineries and cideries.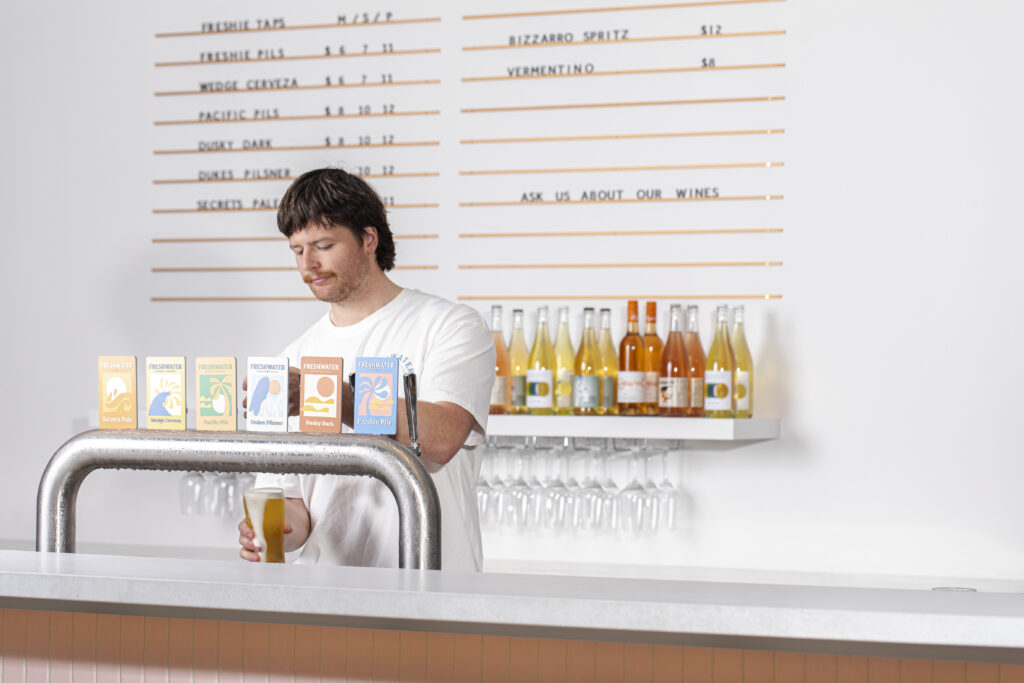 Expect a bit of Aussie nostalgia with a menu including BBQ prawn skewers, Swallow
rock pork sausage rolls with cumin, harissa and fennel mayo, a seafood platter and
Sydney rock oysters with a finger lime vinaigrette or an epic fish finger sandwich.
The space is bright, approachable and inviting, not centred on traditional craft beer
crowds, Freshie hope to bring a bit of the laid-back beachy lifestyle to the industrial
Brookie neighbourhood. There's a comfort to the facilities that will be a welcome
change to the normal 'bloke' focused environment.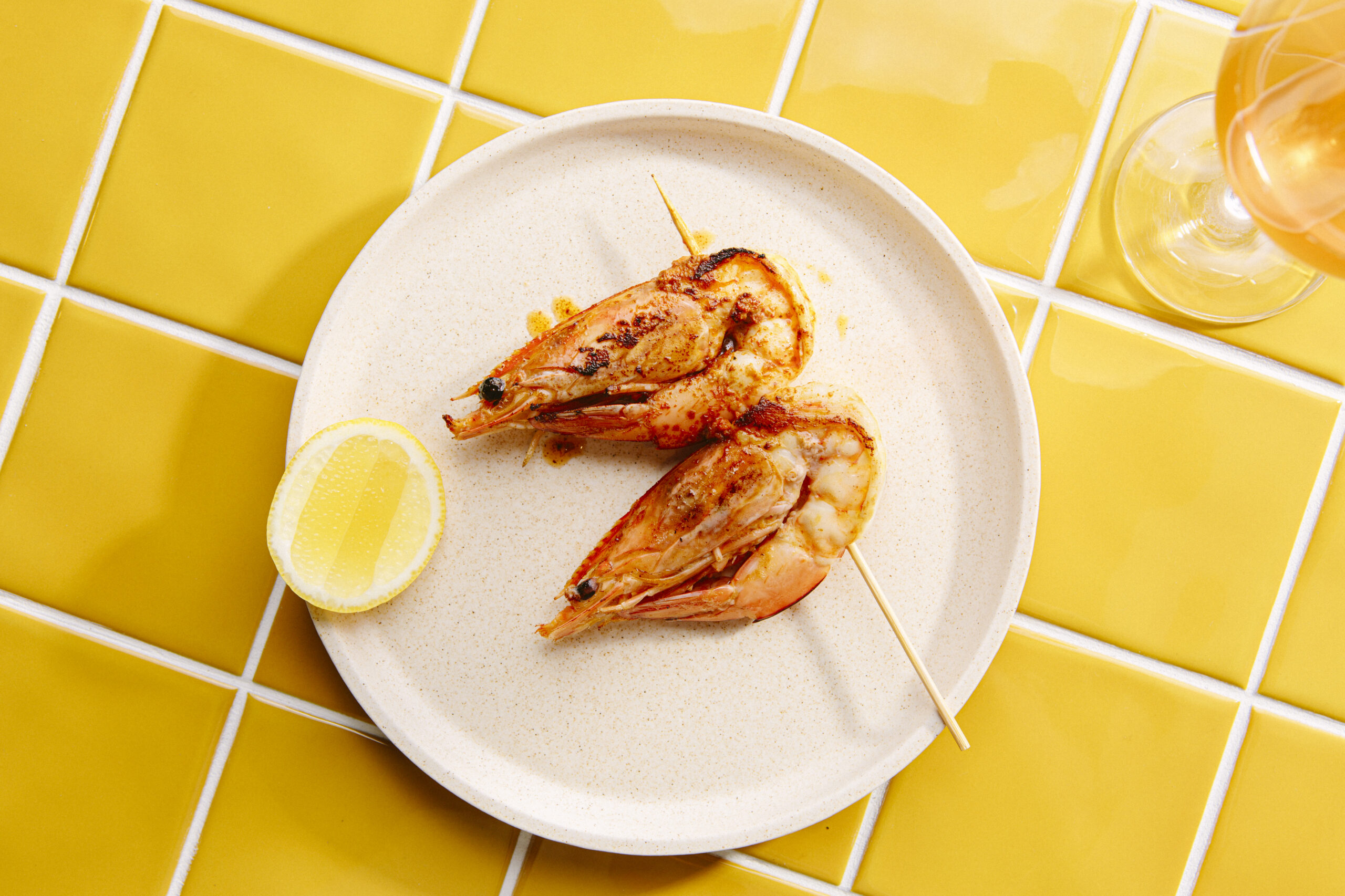 It goes without saying that dogs and children are welcome, it's a brewery after all,
but they're wanting people to reappraise the changing Aussie beer scene and feel
excited to order a drink at the bar and not be intimidated by a confusing beverage
menu. Whether that's a Pet Nat, a non-alcoholic, a spritz or just a beer that tastes like
beer, Freshie will find something you'll love and want to come back for.
Co-founder, Jonny Bucknall says of the new opening "We are stoked to be opening
our first brewery a year after the launch of our first beer and in our local
neighbourhood. Community is in the brand's DNA, and this gives us an opportunity to
create a space for our friends, family and neighbours, and create a brewery for all
that embodies the Australian surf lifestyle."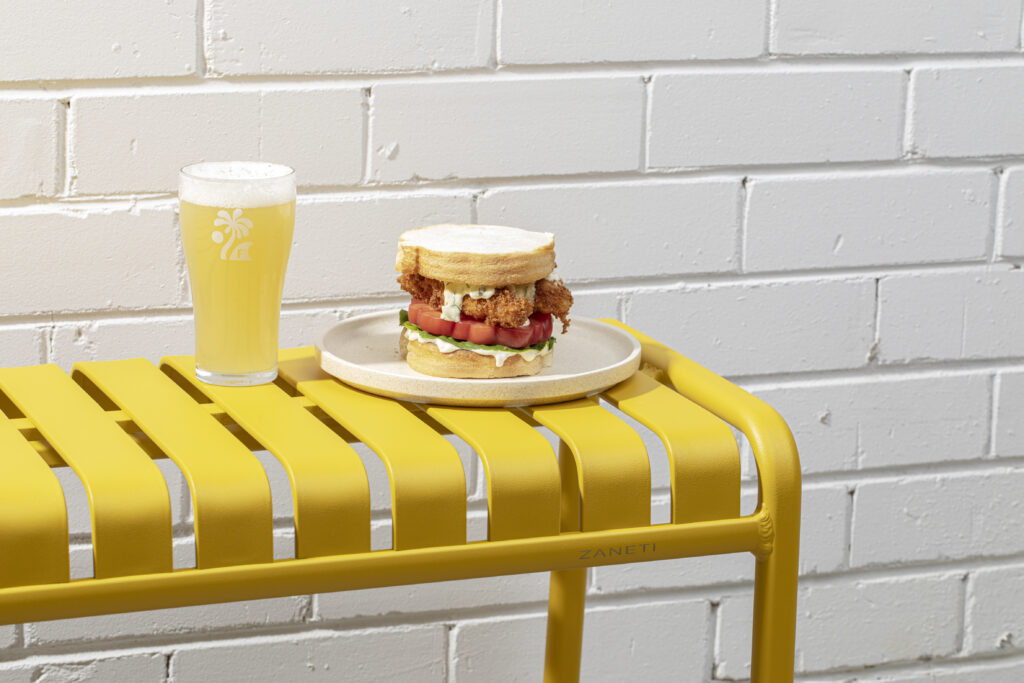 Opening its doors Wednesday 21st September 2022, Freshwater Brewing is the 6th
brewery in the surrounding area and 8th on the Northern Beaches. A brewery that
has a kitchen and a nice selection of wines and other unique beverages with
welcoming staff and embodies the northern beaches vibe, that's worth taking a look
at.
Merchandise is also available online.
Full opening hours are:
Wednesday 4 – 11pm
Thursday 4 – 11pm
Friday 4 – 12am
Saturday 12 – 12am
Sunday 12 – 10pm
DJ sets on Friday and Saturday nights
Address: 4 Powells Road, Brookvale, NSW 2100
Website: www.freshwaterbrewing.com.au
Instagram: @freshwater_brewing