Baz Inc Fashion Fabulousness. There is a renaissance taking place in Potts Point. The stretch once regarded as the less seedy end of the Cross has turned into the chic connector between the old Golden Mile (which, let's face it, has lost its spark, and is a little bit confused) and the Manhattan end of Potts Point. And nestled in the middle of it all is a treasure trove of luscious fabric, ageless style, and just over effortless eleganza, extravaganza! Yes, I have resorted to advanced queer terminology to describe what this electric boutique is doing, because normal English does not have the words.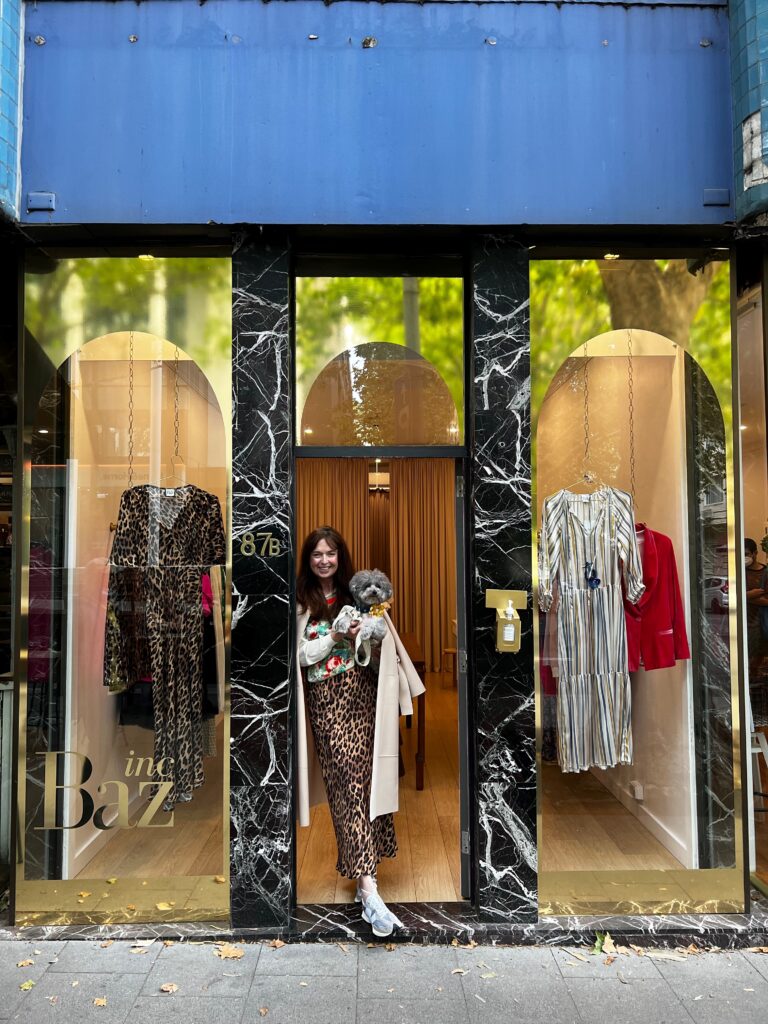 It is becoming increasingly rare to find gems like Baz Inc. and its eponymous founder and designer, not just in Sydney, but in the world. Once you meet the woman behind the creation, with her kind eyes, generous spirit, but oh so cool aura, you realise that you have not just walked into another boutique, but into the mind of an artist.
"I started the brand because I couldn't find things that I really loved to wear, that were comfortable, with a fashion edge, and the quality of fabric." She tells us with an ease that comes from someone who knows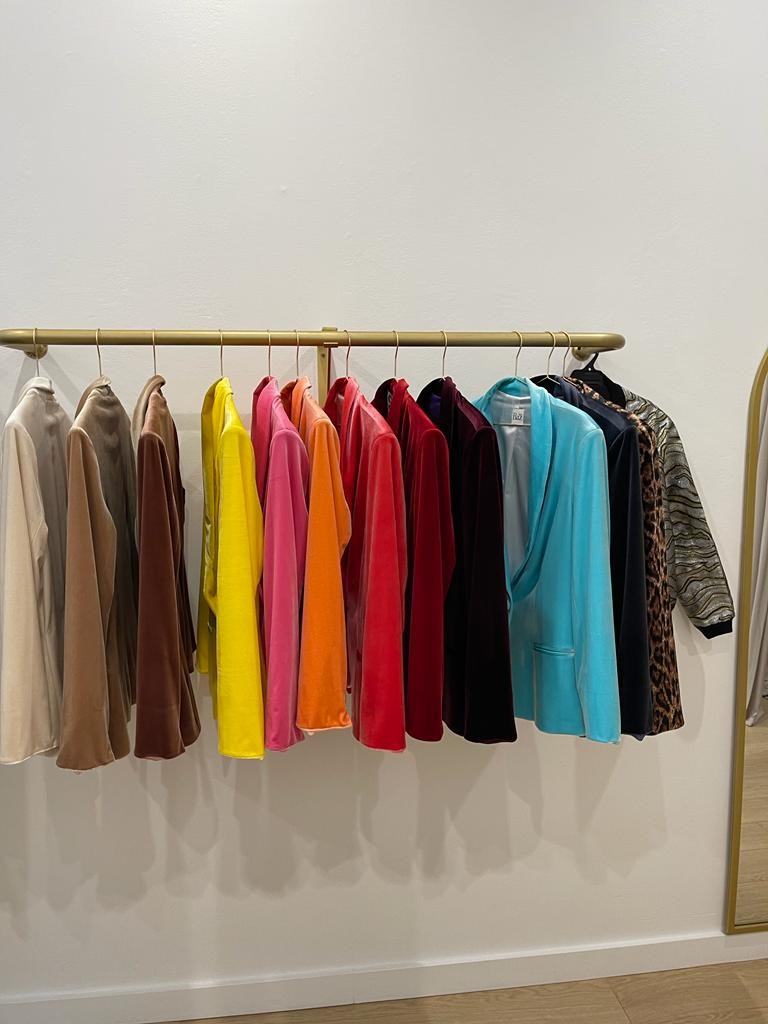 Her racks are filled with limited runs (refreshed regularly) of luxurious silks and the finest linens, in silhouettes suitable for any age and body type, and to create major fashion moments for the wearer. Absolute must haves are her velvet blazers, tailored to perfection, and versatile beyond belief, with new colours introduced regularly.
Trans-seasonal in nature, reflecting the reality of the climate in Sydney, Baz's collections are shoppable all year around, and if an
"The brand for me is about women feeling empowered by how they dress."
– Baz
My favourite part about walking into Baz's is that familiar feeling of a Sydney long gone, but certainly finding its way back. Baz and her furry little side kick, Cherry Blossom, make you feel like this might still be a city of Burroughs, of neighbourhoods filled with personality and personalities. It gives you hope.
"It doesn't matter about size or age we should all be able to feel fashionable, and not invisible."
– Baz
By all means, browse each incredible 100% Australian made collection online, but if you can, take a stroll along Macleay Street, and get the full Baz Inc. experience.
87b Macleay Street, Potts Point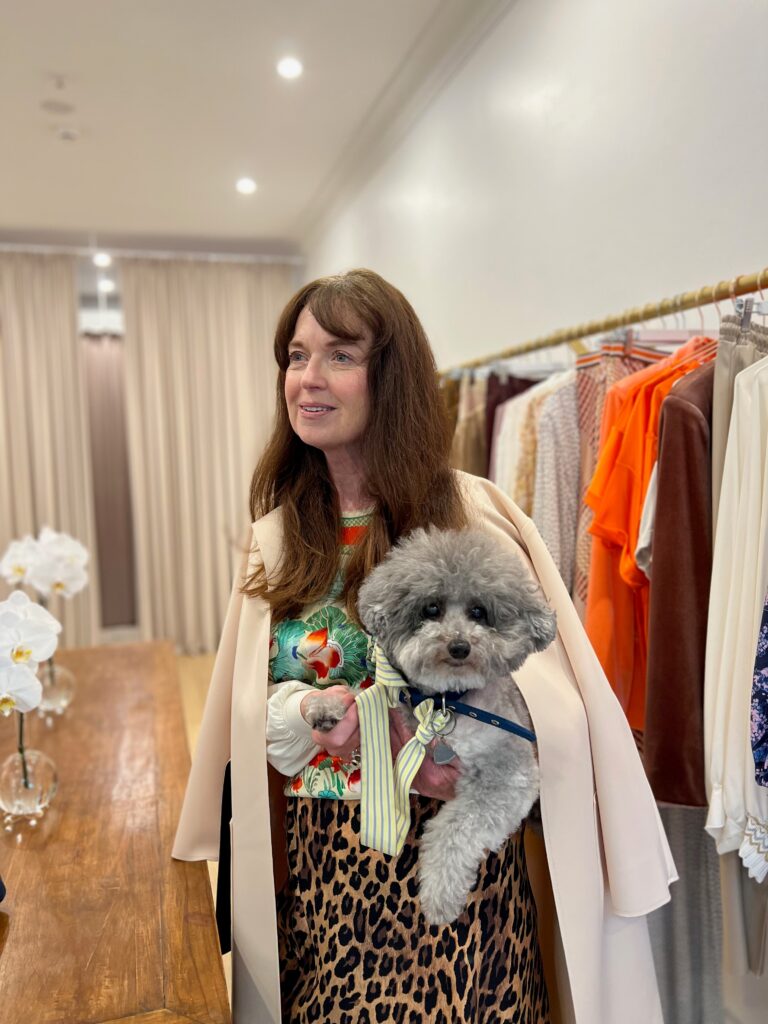 Words by Fuzz Ali