Coming out of lockdown the general consensus amongst most people is it's time to get back to healthy pursuits, so what a perfect Fathers Day Gift duo then the combo of Withings Multisport Hbybrid Smart Watch & their Body Composition Wi-Fi Scale. They both connect to the free Withings health mate app, and provide data and information on exercise, sleep and body composition it's the perfect pairing.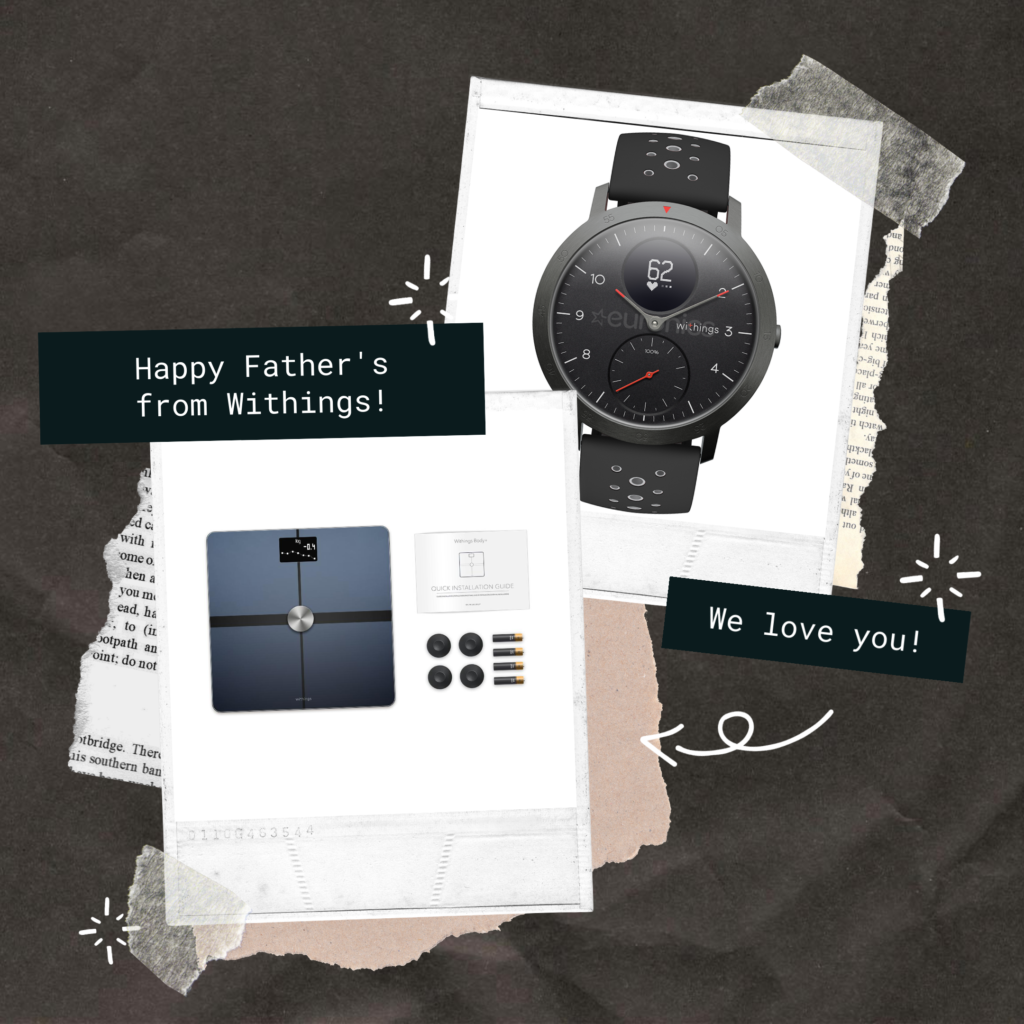 Multisport Hybrid Smart Watch for Fathers Day
Steel HR Sport is a hybrid smartwatch that's dedicated to your workout. Features heart rate monitoring, a long-life battery of up to 25 days, and is housed inside a durable sport watch, making it perfect for transitioning from the gym to the office to a night out.
Walk, run, swim and sleep are tracked automatically, and during workouts, this sleek device tracks continuous heart rate, distance, elevation and pace via connected GPS and assesses your Fitness Level when running. Before starting a workout session, simply select your activity directly on your watch with a long press of the button.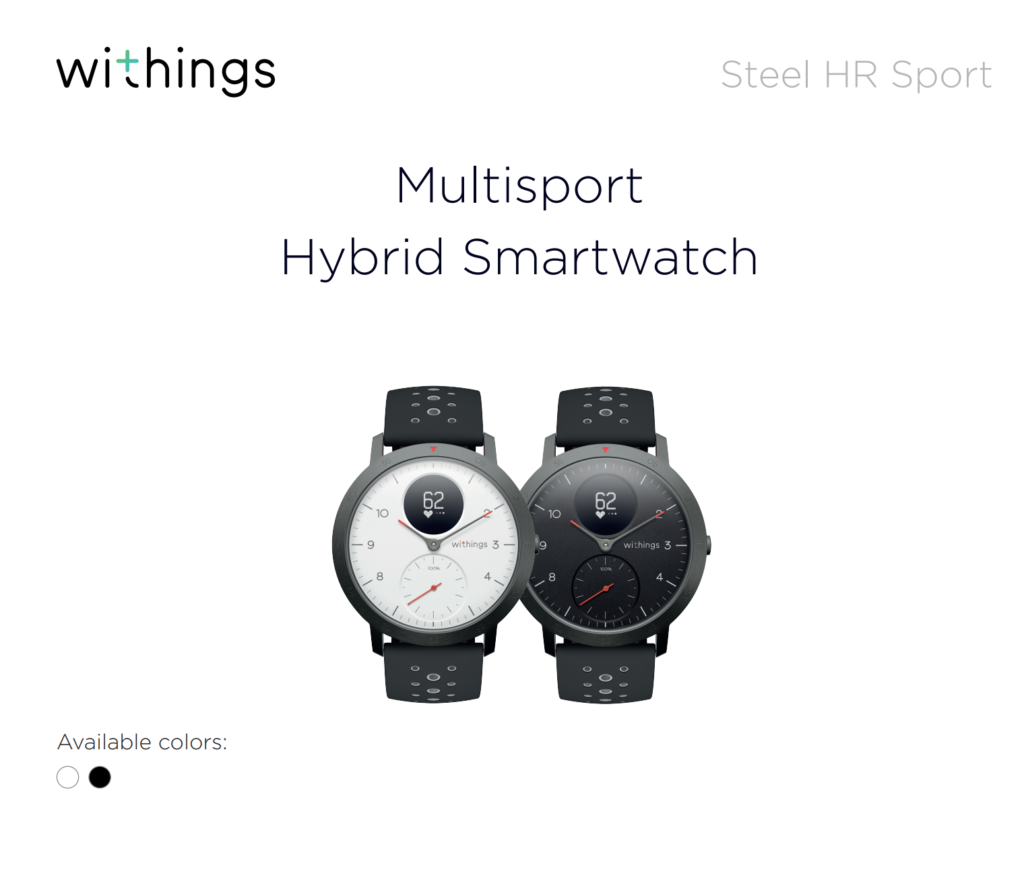 Steel HR Sport also tracks average heart rate during the day, as well as overnight heart rate while sleeping. All data syncs automatically to the free Health Mate™ app, where you can set goals, view trends, and find expert coaching every step of the way.
Steel HR Sport features a sub-dial to see daily steps at a glance, while also offering a dynamic digital screen that displays a wealth of data, including heart rate, distance and calories burned, plus a full range of smartphone notifications with previews.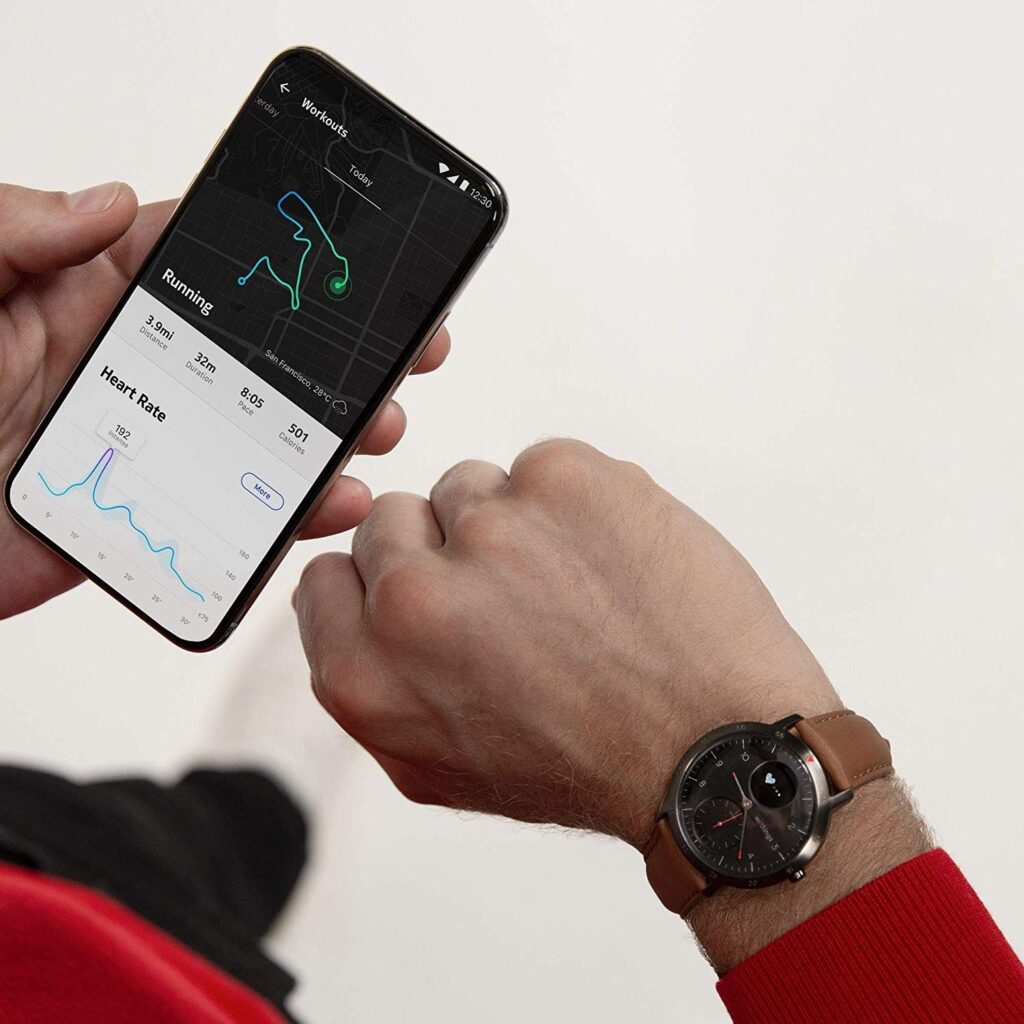 Features
Track heart rate during workouts to optimize training, and monitor daily and night heart rate to improve health over time.
Starting workout mode will activate the connected GPS feature and give post workout access to distance, pace, and elevation. Workout mode also activates the Fitness Level assessment when running.
Based on VO2 max estimation, Steel HR Sport provides a Fitness Level assessment.
Automatically tracks walk, run, swim, sleep, distance & calories burned.
Multi-sport tracking: choose over 30 activities and activate the workout mode directly from your wrist.
Water resistant up to 50m (5 ATM)
Long-life battery. Up to 25 days with heart rate tracking, plus 20 more days in power reserve mode.
Get a report of light and deep sleep cycles, sleep duration & wake-ups.
Set a silent vibrating alarm using Smart Wake-Up™ to wake at the optimal point in your sleep cycle.
Receive notifications and previews of text messages, calls, events and your favorite apps right on the watch screen.
Automatically synchronizes with the free Health Mate™ app, where you can view trends, gain insights and unlock rewards.
Drilled silicone wristband provides durability and ventilation for comfort during sports.
Prices & Availability
$329.95 AUD
Online
withings.com , amazon.com.au
In Store
JB Hifi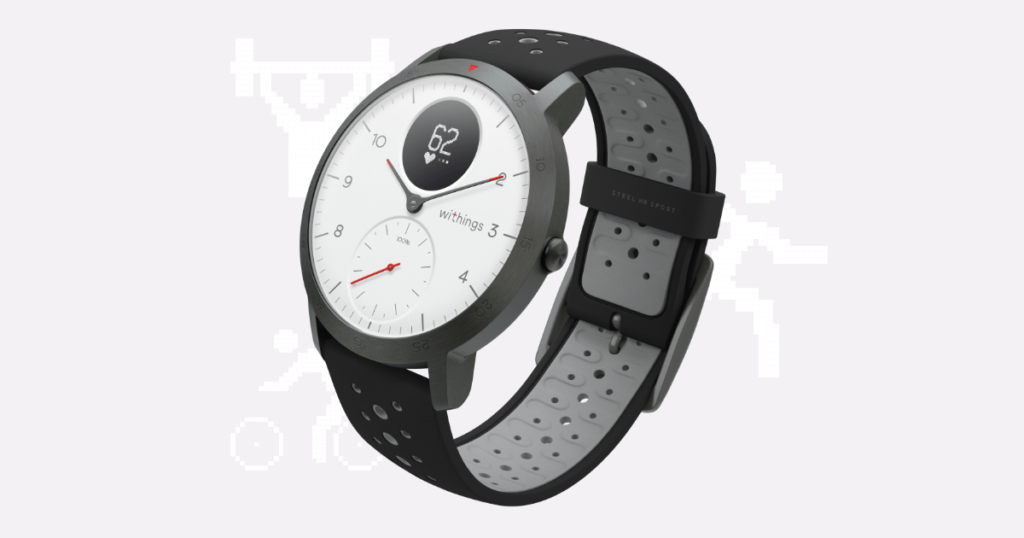 Body Composition Wi-Fi Scale for Fathers Day
A Wi-Fi scale that uses patented Position Control™ technology to deliver the most accurate body composition readings (weight, body fat and water percentage, plus muscle and bone mass). Body+ provides immediate on-screen feedback and automatically synchronizes with your smartphone to display trends and help users reach their goals perfect for Fathers Day.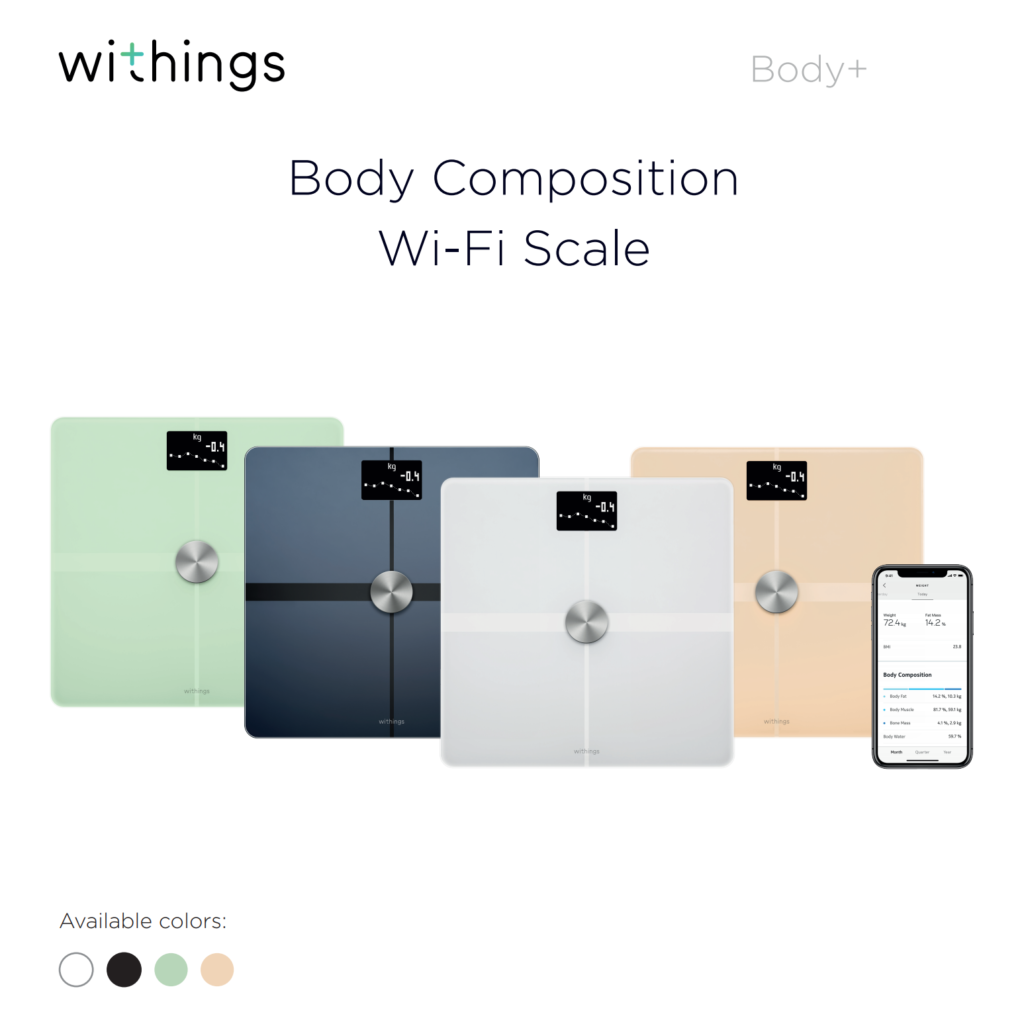 Features
Full body composition -Track weight, BMI, total body fat and water percentage plus bone and muscle mass.
Weight trend screen – Displays a graph with the previous 8 measurements, as well as the difference between the latest measurement and the one before.
Family-friendly features – Recognizes and tracks up to 8 users, and includes breakthrough solutions for parents and pregnant women. With Baby Mode, parents can track their child's weight by simply stepping on the scale while holding their baby, and Pregnancy Tracker gives personalized guidance with obstetricianreviewed advice, tips, and personalized weight tracking.
Automatic Wi-Fi or Bluetooth® synchronization – Every weigh-in appears on your smartphone in the Health Mate™ app.
Unique programs – Health Mate™ coaches users with personalized advice and encouragement to help them reach their objectives.
Local weather forecast – When the scale is connected over Wi-Fi, it will provide a daily local weather forecast to help users plan their outfit and the day's activities.
Activity – When paired with a Withings activity tracker or the built-in Health Mate™ step tracking, the scale can display the previous day's steps to help users understand how their efforts impact weight.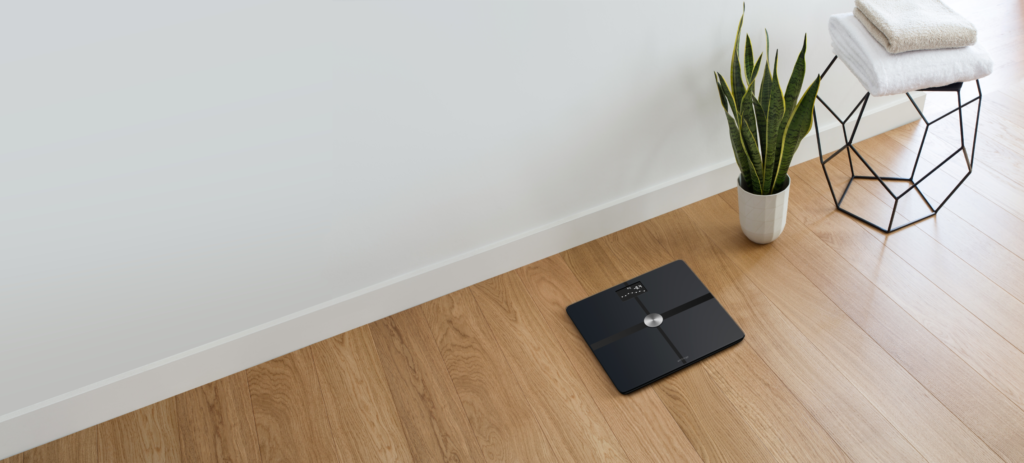 Price & Availability
$179.95 AUD
Online
In Store
JB Hifi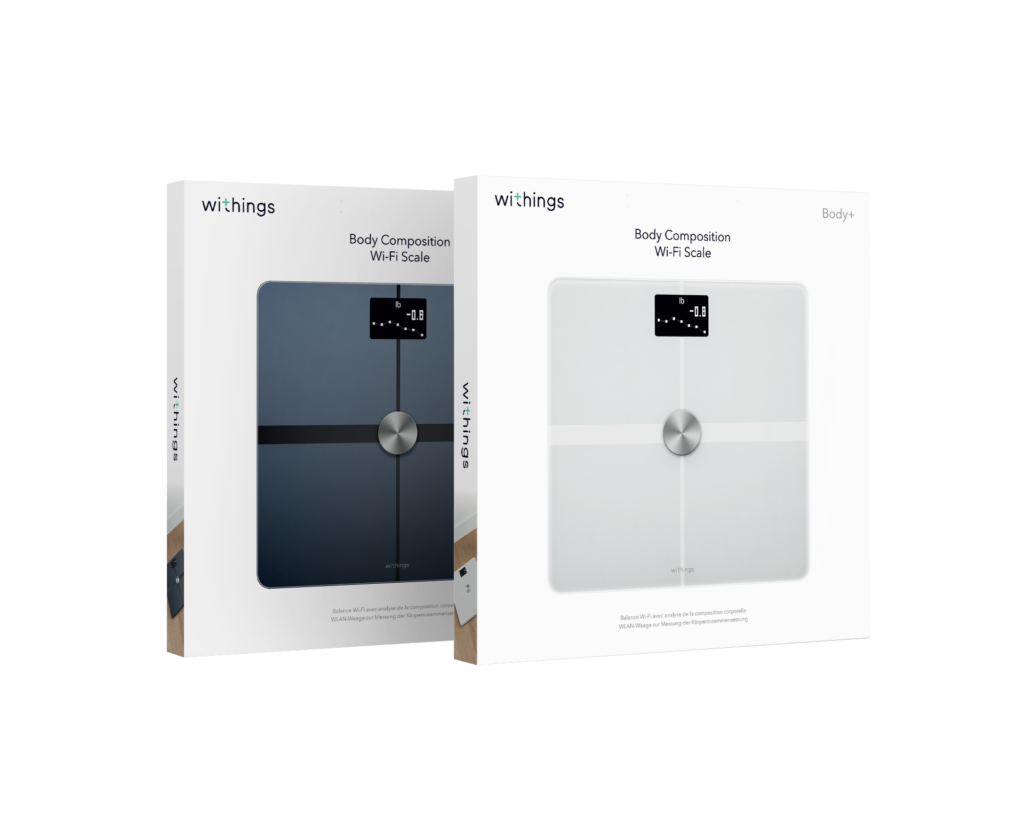 Words by Arrnott Olssen