We're most definitely in unprecedented times and for those who love to travel this is especially true, what does one do when travel is out of the question? Well how about a little prep, get planning and dream about taking our next travel destination. We thought we'd kick things off with a little Lux Travel Vibes, courtesy of British designed luxury travel lifestyle brand Globe-Trotter and their distinct luggage.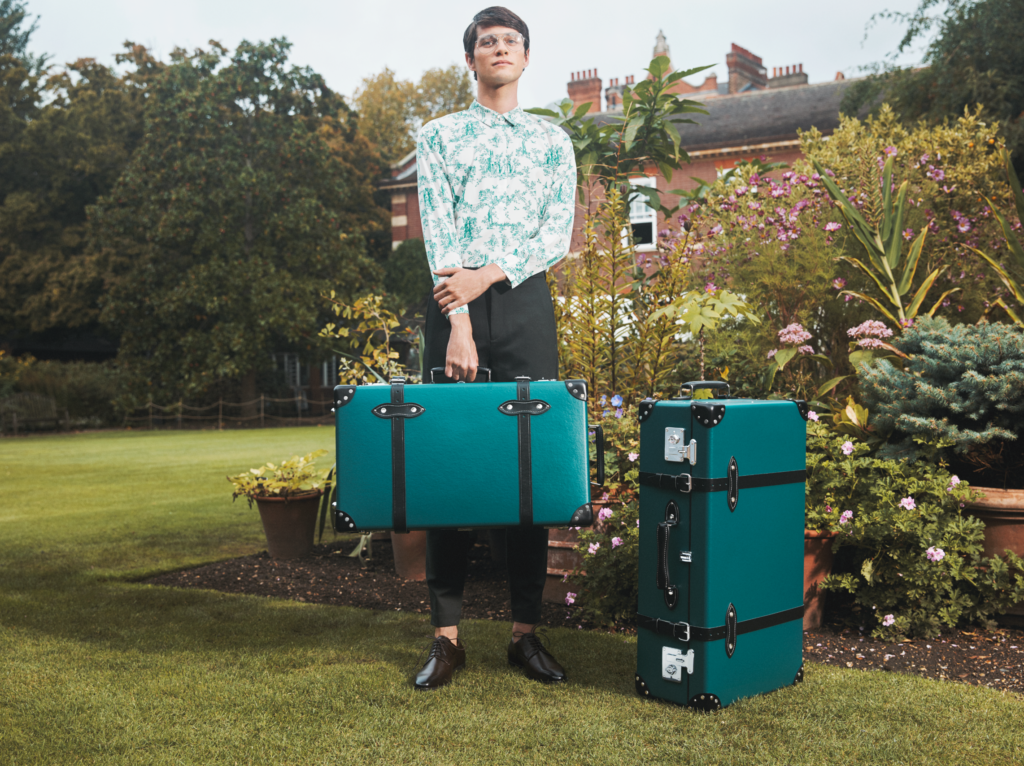 We've picked a few of our favourites which in itself is no mean feat, considering the array of amazing styles on offer, but we think these choices would be a good place to start.
SS20 Chelsea Garden
To celebrate the arrival of spring, Globe-Trotter is introducing a sumptuous luggage range inspired by the classic English garden.
Day Garden
From the bright and airy Day Garden, imagine stepping onto a sunlit lawn, to be greeted by the most richly coloured profusion of marigolds, cornflowers, foxgloves and lavender. This is the design of the collection's "daytime" case, paired with a classic burgundy leather trim, its hand-illustrated lining has been executed in a loose, effervescent style: washes of watercolour and splashes of ink represent growth, vitality and glorious summer blooms.
SHOP THE COLLECTION – Chelsea Garden Ivory White
Night Garden
Now imagine that same garden – after nightfall. The body of the collection's "night-time" case is finished in a rich Midnight Blue with a black leather trim, giving it a look that's simultaneously subtle and striking. An English ivy illustration adorns the lining, painted black and charcoal to evoke an ivyclad, moonlight-bathed wall.
SHOP THE COLLECTION – Chelsea Garden Green
No Time To Die Luggage Collection
I don't know about you but I've been a huge James Bond fan ever since I can remember, and Globe-Trotter have introduced a new 4-wheel case to the range, this collection is to celebrate the upcoming 007 James Bond film's forthcoming release. Globe-Trotter has announced the launch of the No Time To Die Vulcanised Fibreboard luggage collection.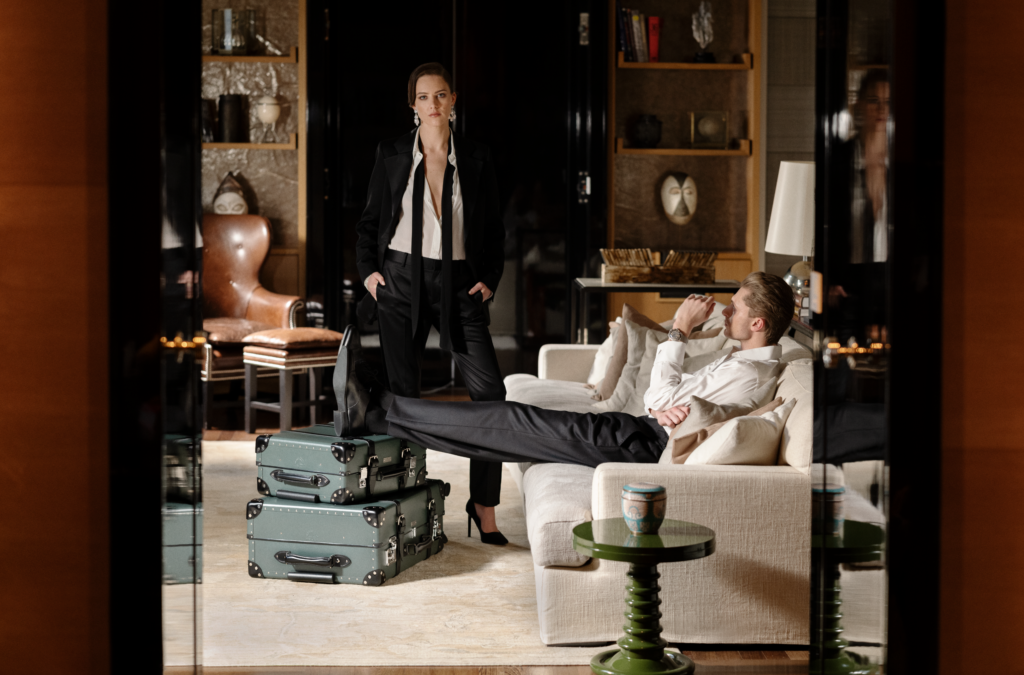 Inspired by the cases that feature in the movie, the range consists of a new 4-wheel case in a classic Ocean Green Vulcanised Fibreboard with a black leather trim in a carry-on as well as a check-in size – a classic black luggage tag embossed with the No Time To Die logo completes the range.
SHOP THE COLLECTION – No Time To Die Collection
007 Limited Edition Carbon Fibre Case:
Available Now
Globe-Trotter also announced the launch of a 007 Limited Edition Carbon Fibre carry-on trolley case. The company will be introducing a new case with 4 wheels – a first for the brand – and designed in mind for the modern-day adventure-seekers jet-setting around the world, and limited to only 700 cases.
SHOP THE COLLECTION – 007 Limited Edition Carbon Fibre Case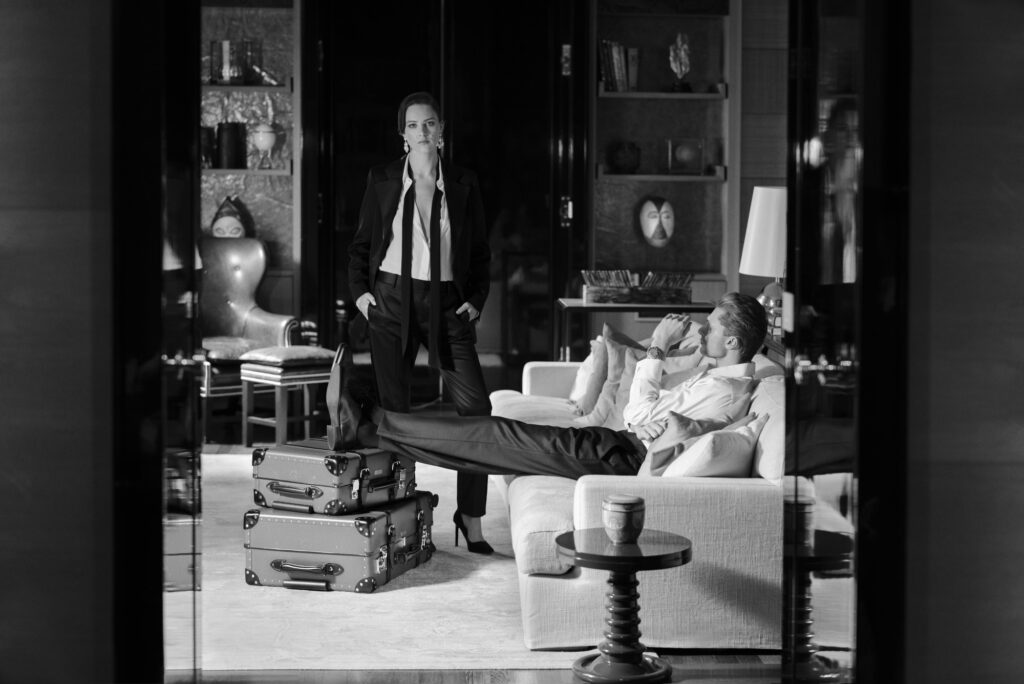 Edited by Arrnott Olssen