I was introduced to the talented Harley Woolven the man behind – Black De Vile Jewellery, an intoxicating modern jewellery label that hooks you right in to the point of obsession. We filed this story months ago but with so much going was filed away, I have an unhealthy obsession got his designs and was perusing his Instagram and remembered it and him talking about the new range he was working on. The range is available online, and at the moment he has a special FRENZY SALE discount available so hop on now and her shopping. 
1. How did you get started designing Jewellery?
I have always had a strong love for fashion, construction, and the romance that can be translated through creation. I was naturally drawn to jewellery from a very young age.
I think the inspiration to start up BLK DV was through the idea of creative output and design recognition. At the time of inception there were only a handful of labels (both clothing and fashion) in Australia that were putting out pieces that I truly loved and I wanted to be apart of the change!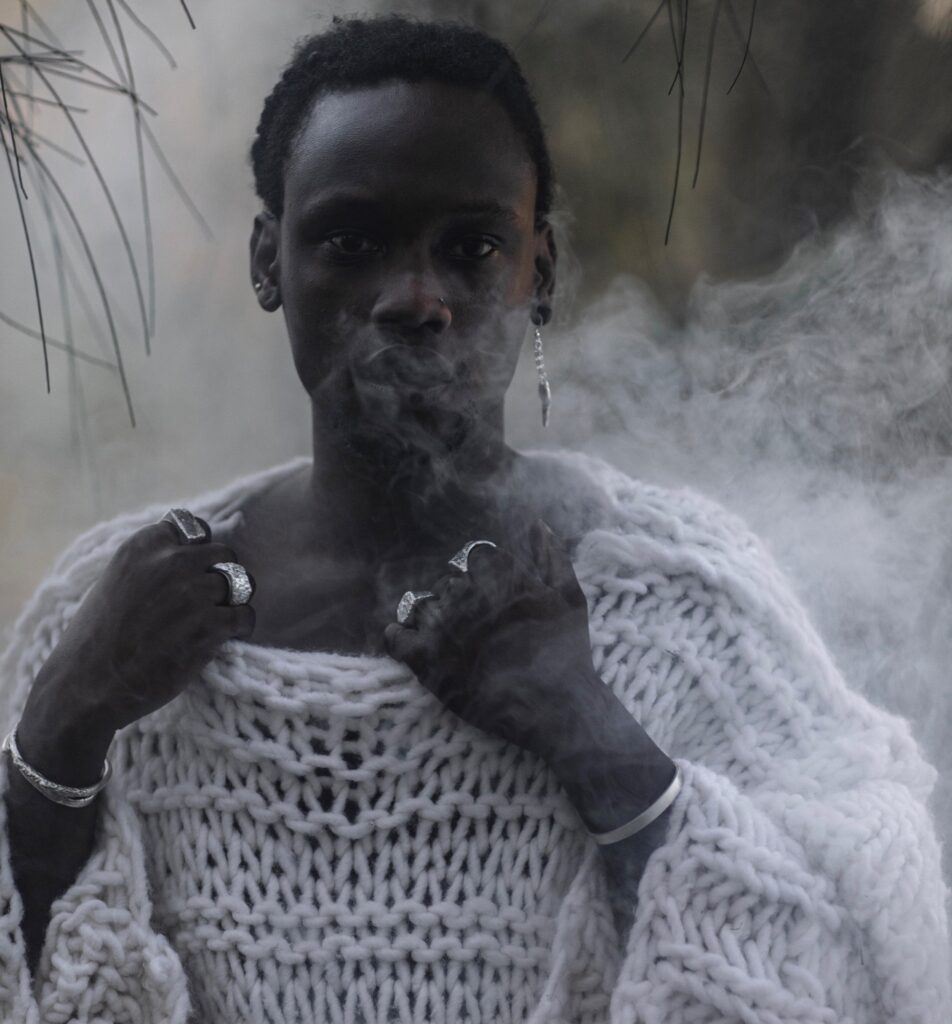 2. There's a strength/ masculinity in your designs but also a tinge of vulnerability, what or where do you find inspiration for your designs?
As jewellery is a tangible product I think it can always be conveyed in a strong light. The largest piece alone is around the 55grams mark which for jewellery is incredibly heavy.
I think within any creative outlet there will always be that contrast between strength and vulnerability. Some of my best pieces have been designed while in very dark places personally and I think what is beautiful is embracing that emotion for what it is and creating a piece that celebrates that life isn't always a happy & positive place!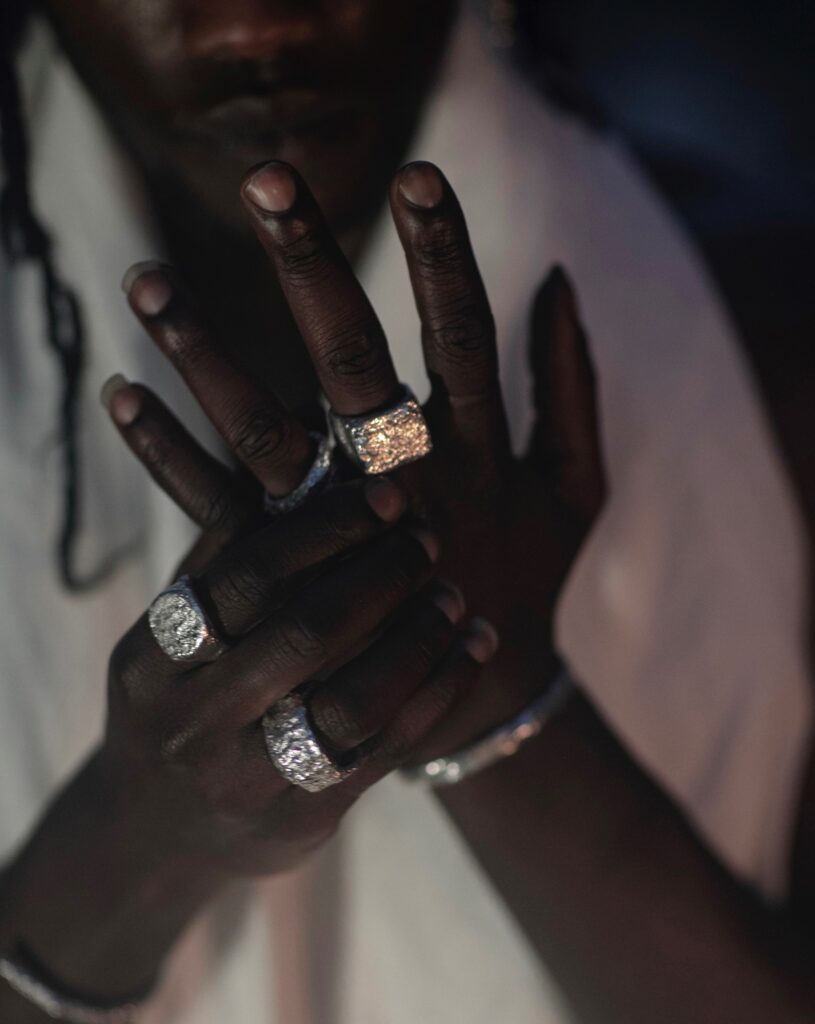 3. You predominantly work in silver with a little bit of gold, what other materials would you like to work with in the future ?
Silver is a great medium to work in as its very neutral when it comes to accessorising. Silver has always been BLK DV main metal however we can and have worked in almost every metal available.
Currently I am working on the new collection as well as a seperate collection which will be all in yellow gold. Colour contrast to me is very exciting. Usually working with blacks and silvers we are now utilising the pure beauty of gold and mixing that in with our designs.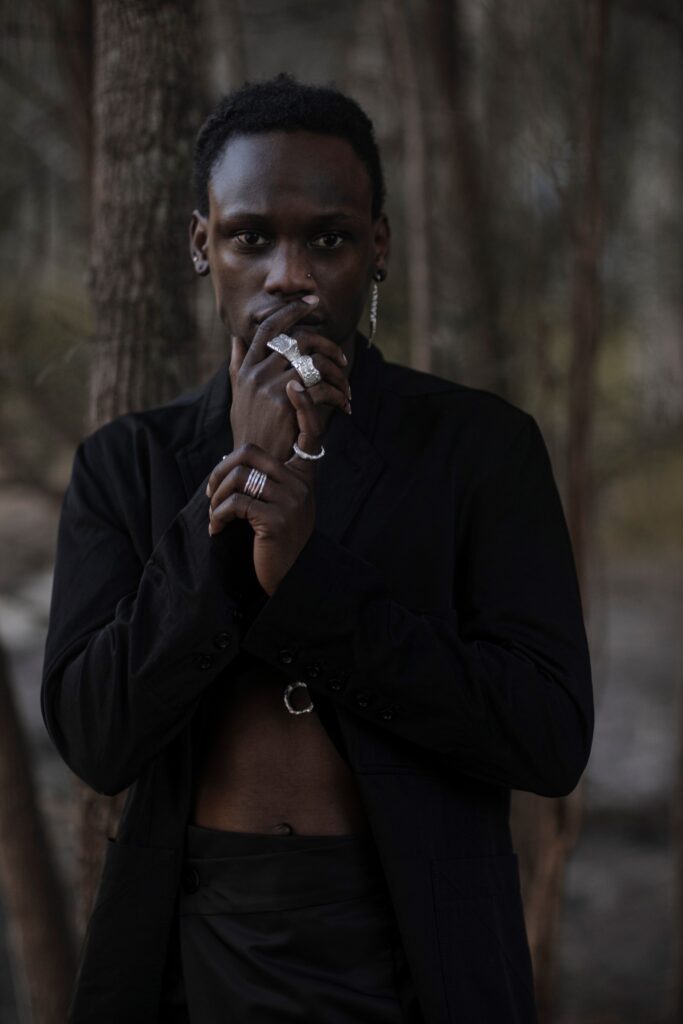 4. Who do you think is the black deville customer or client?
I honestly think it can be anyone. Each of the original collections are different in their own right ensuring we are able to target a more traditional conservative jewellery wearer and then from there progressing into the more street style fashions.
I've made pieces for people aged 13 and the very same piece for someone aged 60!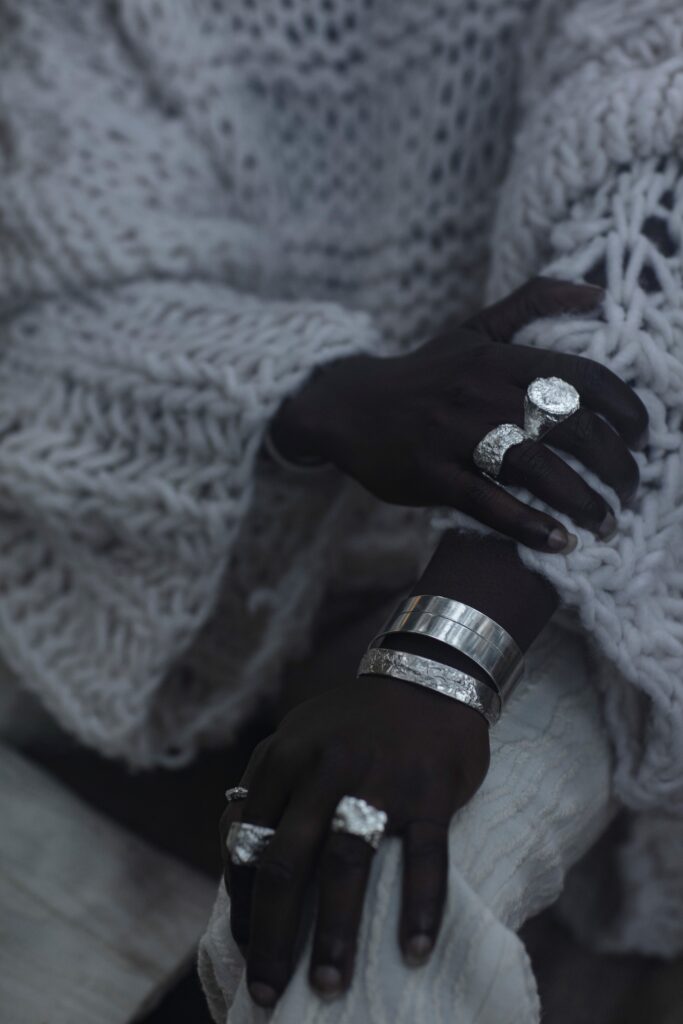 5. What does 2020 hold for Black Deville?
Heaps! A new small jewellery collection which has been taking a bit longer than anticipated….. coming soon… 
A brand new premium collection which will be all yellow gold as mentioned above. Im very excited about this one.
As well as the new BLK DV wedding band selection – over the past couple of years we have been making a lot of wedding bands as individuals move away from the more traditional styles for bands and have a bit more fun with their wedding rings!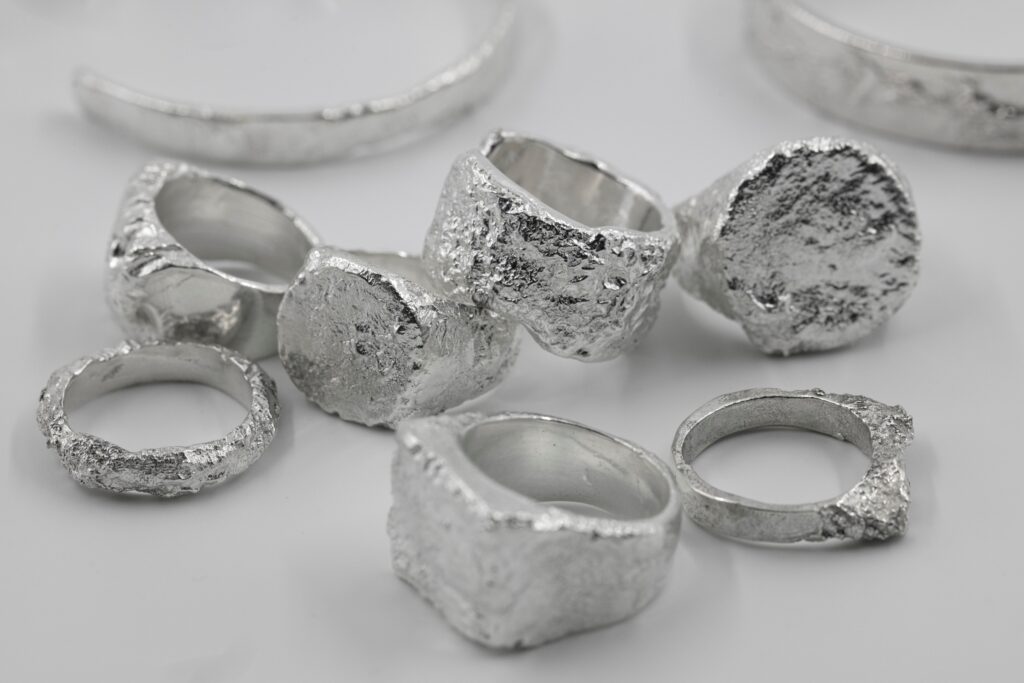 Edited by Arrnott Olssen