The ArgyleXchange Festival is well and truly underway, allowing many food lovers to enjoy the events at the four restaurants Sakè, The Cut Bar & Grill, The Argyle and Ananas Bar and Brasserie.
The ArgyleXchange Festival is not just about 'dining' but also about getting out and 'doing', so whether you are passionate about food or simply want a new experience, the festival has something to suit all tastes. Below and attached are a few events that ArgyleXchange Festival is offering.
Scotch & Steak Night – $99.00 PP
For a night of prime cuts and precision, visit The Cut Bar & Grill on Tuesday 18th March. For a night of food, wine and education, join us as our chefs share their tips for preparing their award winning cuts of steaks. From selecting the best cuts, to understanding marbling, to determining the best cooking methods, you'll be taken from the raw product to the final presentation. All paired with The Cut's superb Whisky selection.
Chef's Table Series: Chef's Feast – $99.00 PP
Join The Cut Bar & Grill head chef Grant Croft at the Chef's table on Tuesday 25th March. A diverse culinary experience, you'll enjoy The Cut's famous standing rib, salmon gravalax, oysters, charcuterie meats with breads, plus other dishes showcasing the craftsmanship that only The Cut delivers. Severed with wines, this shared table event is one of a kind. 
The Last Truffle Dinner –  $200.00 (incl Matching Wine) $120.00 (Food Only)
To finish the truffle season in style Ananas Bar and Brasserie will host an exquisite 8-course truffle degustation on Wednesday 26th March. Dining in a contemporary French atmosphere, guests will indulge in the finest dishes inspired by the rare truffle.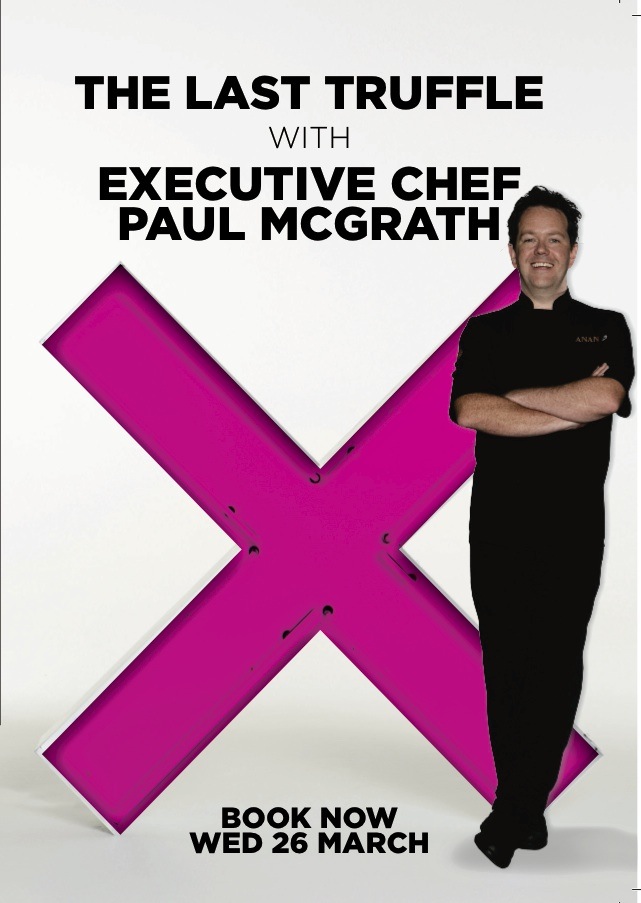 Visit http://www.argylexchange.com.au for booking information and a full list of events taking place during the Argylexchange festival.
WHAT: The ArgyleXchange Festival – Four venues, three acclaimed chefs and 23 events in one unique space.
WHERE: 12 -20 Argyle Street, The Rocks, Sydney
By Arrnott Olssen Editor Rogue Homme